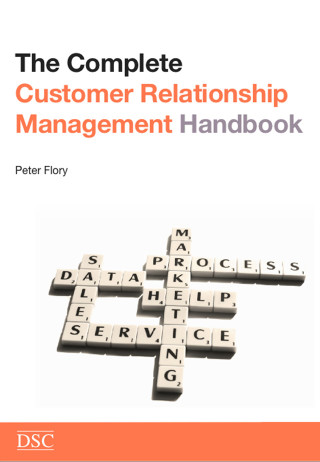 Customer Relationship Management is as important for the voluntary sector as it is for the commercial world. In the voluntary sector the customer is not just the funder or the beneficiary but everyone the organisation comes in contact with and so CRM is crucial to everyone in the organisation.
Who should buy this book?
This handbook is for customer service departments, managers and fundraising professionals in the third sector.
What does it cover?
What CRM really is and how to apply it properly.
Be more effective in achieving your organisation's mission using CRM.
What traditional CRM is how it differs when applied to the third sector
Learn about CRM strategies
Different ways of looking at CRM
What a complete CRM solution should contain and answer such questions as; "Who is the customer?" , "Is there such a thing as a CRM system?" and "Isn't it just an IT thing?"
'A detailed, practical view of choosing and using a CRM system. Countless charities have benefited from his experience, and now it is distilled in print for a wider audience.'

Howard Lake, fundraising.co.uk

'Peter Flory has managed to encapsulate the key aspects of CRM for charities in one single very readable volume. Given the increasing complexity of the environment in which charities operate, this is some achievement. Readers will benefit whether they have prime responsibility for implementing a new system or simply have a need to do "customer relations" better.

Peter Maple, Course Director, London South Bank University

'For both those who know the sector and the uninitiated, Peter gives a great perspective on just how different the NFP world of CRM is to commercial CRM and how to make sure you get it right.'

John Bird, former head of thankQ
Look inside
Have a look inside The Complete CRM Handbook.
About the author
Peter Flory
Dr Peter Flory is a highly regarded and independent information technology consultant working in the not-for-profit sector. He has spent more than 45 years in IT the last half of that time solely for the benefit of not-for-profit customers.
Peter has been a Research Fellow at Brunel University since 2012 and lectures extensively on Customer Relationship Management and IT strategy.
Peter is author of The Complete Customer Relationship Management Handbook for Directory of Social Change.