The Digital Fundraising Book
This is the book on everything you need to know about fundraising in a digital age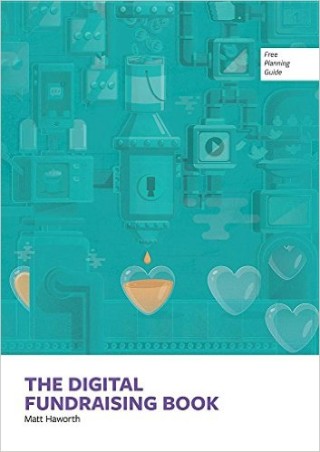 A practical and engaging guide to digital fundraising, it covers everything from the very basics of taking donations online right up to the tricky stuff like maximising conversion rates on your website.
Based on experience of working not just for one or two charities, but many charities both large and small, the author and his team have provided an engaging and practical resource which will inspire even the most die-hard of fundraising traditionalists.
Who should buy the book?
´Traditional fundraising is dying; digital fundraising is the future' says the author, Matt Haworth.
It's a must read for all fundraisers, charity marketeers and communication professionals, especially at a time when some traditional, offline fundraising methods are becoming less acceptable to the public.
'I like a confident tone in a book. And the Digital Fundraising book offers one – it guides you through the essentials, often backed up by data and statistics. There's also a clear progression, from covering the essentials to broadening out and extending your reach. This confident advice is catching – you read the guide and realise that you can test out these suggestions and ideas.' Howard Lake, Fundraising UK Ltd
Look inside
Have a look inside The Digital Fundraising Book.
About the authors
Matt Haworth
Matt Haworth is one of the country's leading experts on doing good with digital and co-founder of Reason Digital, an award winning social enterprise that makes digital do good. He's spent the last decade working with some of the biggest (and the smallest!) charities in the UK to help them raise funds and find new supporters using digital.