Fundraising, Trusts and foundations, Funding sources
The Directory of Grant Making Trusts 2022/23
With this guide, you'll have access to key information on about 2,000 grant-makers, each with the potential to give around £50,000 or more per year.
The UK's best-selling guide to funding from grant-making charities is back in its 27th edition.
The Directory of Grant Making Trusts offers the information you need to seek your charity's share of over £5.6 billion – the annual total awarded by the 2,000 funders featured in this edition. With data sourced from grant-making charities, each with the potential to give around £50,000 or more per year, no charity – big or small – should be without it.
Who is this book for?
This is the key information source for fundraisers, with which you can save time on finding funding prospects, target the grant-makers most relevant to your charity and discover funders you might not have known existed.
It was voted fourth on The Guardian's 2016 list of 'Five must-reads for charity workers'.
What does it cover?
DSC's flagship guide to grant-makers includes:
Concise information and contact details for every entry
Total amounts of funding available for each grant-maker
Examples of beneficiaries in each listing, for guidance on the types of projects previously funded
Extensive indexes divided by geographical area, field of interest and type of beneficiary, type of organisation, and type of grant available
Each grant-maker's description of project types that can or cannot qualify for funding
This edition welcomes 174 grant-making charities that are completely new to DGMT
'The Directory of Grant Making Trusts is a resource which is invaluable to both fundraisers new to trust funding and also the more seasoned fundraisers among us. In a highly competitive and difficult to navigate space, this guide is a key tool to get you started and help stay on the right track. Most importantly, it gives you the information to ensure that your approaches tick all the boxes for success and you're the right fit for funding.'

Claire Rowney, Executive Director of Fundraising, Marketing and Innovation, Macmillan Cancer Support [from the foreword]

'This directory is a truly valuable resource. It has been really helpful as it has enabled us to identify funders with an interest in animal welfare. We will definitely be buying this helpful source of potential grant-makers again.'

Deborah Scott, Trust Fundraising Manager, The Donkey Sanctuary

'The Directory of Grant Making Trusts has helped me considerably to streamline my grant fundraising. It is easy to navigate, contains all the essential information I need and lives on my desk at all times.'

Josh Walker, Fundraising and Projects Officer, YMCA Crewe

'As we grow year on year as a charity across the UK, our first port of call for funding resources is The Directory of Grant Making Trusts. Its concise information enables us to develop targeted and prioritised bid proposals.'

Tony Waymouth, Chief Operating Officer, The Panathlon Foundation 
Look inside
Have a look inside The Directory of Grant Making Trusts 2022/23.
About the author
Ian Pembridge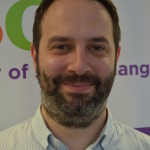 Ian joined Directory of Social Change (DSC) as a volunteer in April 2014 before becoming a full-time member of the team later that year. He has authored numerous publications including The Guide to Major Trusts, The Guide to New Trusts and The Guide to UK Company Giving. He has also been involved in a variety of other research projects including the Sector Insight: UK Grant-Making Trust and Foundations and reports on armed forces charities.
He has a BA (Hons) in Politic and International Business from the University of Liverpool and has over five years' experience working in the financial services industry. His current areas of interest are social investment and corporate foundations.