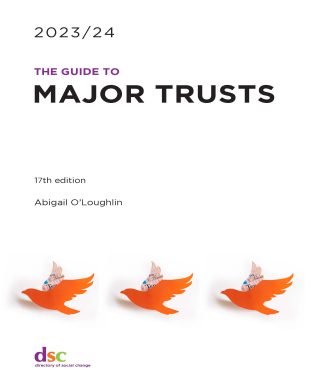 The Guide to Major Trusts 2023/24 is the UK's definitive detailed guide to grant funding. It supplies information on over 1,000 of the largest UK funders, which award a combined annual total of over £7.33 billion. Each grant-maker included in the guide has the potential to give over £250,000.
Now in its 17th edition, the directory continues to be practical and effective to use. Providing thorough background information on grant sources, it offers advice on how to apply and what funders are looking for. It includes:
Detail of grant-makers' policies and practices
Essential financial facts, including the annual total of grants awarded
Clear descriptions of eligibility criteria for applicants
Funders' contact details and how to make an application
Social media accounts of each charity, where available
Who should buy this book?
This directory is not only a vital resource for all fundraisers and budget-holding staff but a benchmarking tool for funders themselves.
'The Guide to Major Trusts is such a helpful tool. It makes prospect research as simple as possible, with all the detailed information on grant-makers in one place. We couldn't be without it!'

Emma Forrest, Senior Philanthropy Manager, Blue Cross

'In the annual scramble to secure funding for services in our community, The Guide to Major Trusts is our first port of call. This well-thumbed time-saver identifies good sources we didn't know about, has clear information on making effective applications and helps us to avoid approaches to funders where their interest and our services are poorly matched.'

Mark Hinton, Manager, Citizens Advice Swale

'The Guide to Major Trusts is an essential resource in our fundraising toolkit. Having such a comprehensive list of funders ensures that our prospect pipeline remains healthy and we never miss an opportunity.' 

Charlotte Otter, Trusts and Foundations Manager, Southampton Hospitals Charity
Look inside
Have a look insideThe Guide to Major Trusts 2023-24.
About the author
Abigail O'Loughlin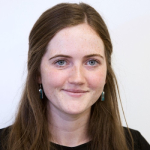 Abigail joined DSC in August 2020 as a member of the Research Team. Before joining DSC, she worked as a Due Diligence Researcher for a large accounting firm in Liverpool.
Abigail holds a MA in Social Research Methods and a BA (Hons) in Sociology and Spanish from the University of Liverpool. Her areas of interest are women's issues and company giving. During her studies, Abigail was a volunteer researcher for Rape and Sexual Assault Merseyside where she evaluated the impact of the charity's counselling service. She is author of The Guide to Major Trust 2023/24, co-author of The Guide to New Trusts 2021/22 and has contributed to several directories at DSC including The Guide to UK Company Giving 2021/22.
Postage and packing is free when you purchase The Guide to Major Trusts.