Funding sources, Fundraising, Trusts and foundations
The Guide to New Trusts 2021/22
Finding new grant-makers is a time-consuming and intricate business. The Guide to New Trusts takes the legwork out of the process to help you beat a short path to new funders who might support your cause.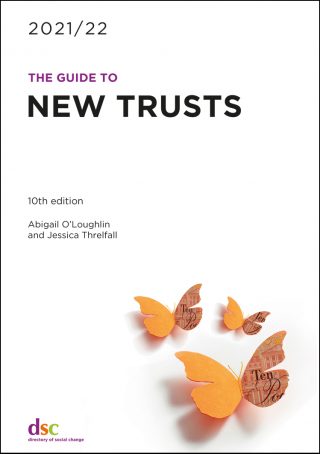 The grant-makers in this guide, all registered in 2020/21, were chosen for their wide geographical area of operation and the breadth of their giving criteria, making them relevant to a large number of charities. Previous editions have contained a diverse range of opportunities, including charities established by entrepreneurs, investment bankers, fashion designers, wine growers, house builders, sports people and even famous musicians.
Who should buy this book?
As the UK's leading guide to the latest grant-making charities, this is a vital resource for anyone looking for potential new funding for their organisation.
What does it cover?
 At a glance, you can find essential, up-to-date information on:
Grant-makers' aims and objectives
The causes or types of project they do and do not fund
Contact details, policies and application guidelines
Any available social media account information
It also reports on the progress and current giving practices of a few of the most effective grant-makers from previous editions.
As the UK's leading guide to the latest grant-making charities, this is a vital resource for anyone looking for potential new funding for their organisation.
'An essential resource that keeps our pipeline healthy with fresh funding prospects and helps us to update our database with new trusts every year.'

Richard Grassby-Lewis, Grants Manager, Young Women's Trust

'This guide is a fantastic tool for us to find new prospects, especially in a year as difficult as 2021. Crucially, it's helped us to plan ahead and see what opportunities are out there that we otherwise might have missed.'

Stephen Hartill, Trusts and Statutory Manager, Roundhouse

'By providing information on the most promising new trusts all in one place, The Guide to New Trusts saved our small fundraising team a lot of valuable time. It made applications quicker, which freed us up to work on other fundraising initiatives.'

Charlotte Stone, Fundraising and Communications Manager, Leeds Mencap

'The very newest trusts and foundations right at our fingertips. This guide improves our research efficiency and help us to find suitable trusts more quickly and more often.'

Head of Fundraising at Zoë's Place Baby Hospice, Liverpool

'In the competitive world of fundraising the latest research and intelligence compiled in The Guide to New Trusts can give you the edge.'
Steve Morgan CBE, Businessman and philanthropist, Chair of the Steve Morgan Foundation [from the foreword]
Look inside
Have a look inside The Guide to New Trusts 2021
About the authors
Abigail O'Loughlin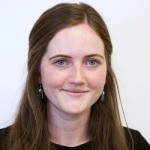 Abigail joined DSC in August 2020 as a member of the Research Team. Before joining DSC, she worked as a Due Diligence Researcher for a large accounting firm in Liverpool.
Abigail holds a Master in Social Research Methods and a BA (Hons) in Sociology and Spanish from the University of  Liverpool. Her areas of interest are women's studies and creative methods. During her studies, Abigail was a volunteer student researcher for Rape and Sexual Assault Merseyside where she evaluated the impact of the charity's counselling service. During the pandemic, she volunteered as a Market Researcher for Art Hub Live – a start-up company that works to address the impact of COVID-19 on the entertainment industry.
Jessica Threlfall
Jessica joined DSC in 2019 and will be contributing to our publications and funding websites. Before joining DSC as part of the Research Team, Jessica graduated with a BS (Hons) in Psychology from Lancaster University. During this time, she completed numerous projects using a wide variety of research methods.
Jessica has volunteered for a number of charities before and during her time at university including Southport and Formby Special Athletes were she was responsible for running sports coaching sessions for adults with learning difficulties.
The Guide to New Trusts 2023/24 is now available as well as the PDF version of the 2022/23 edition:
Buy as downloadable pdf - Pay by card only
What is pdf?