Companies, Funding sources, Fundraising
The Guide to UK Company Giving 2021/22
The leading guide which includes details of over 400 companies and 160 associated corporate charities in the UK that support community and voluntary organisations. The guide gives advice on how to develop a successful corporate partnership or sponsorship agreement, what to be aware of when seeking company support and how to apply.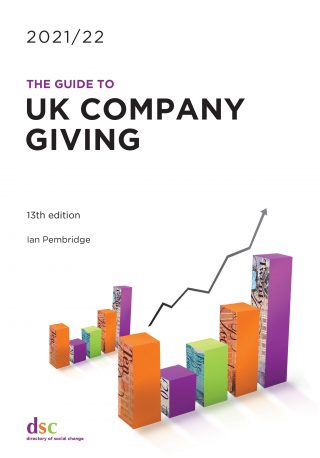 How can you maximise your chances of winning corporate support in the UK? You need to know which companies give, why they give, what their criteria are and how to ask in the right way. Offering insight into over 400 companies that collectively contribute around £483 million in the UK in cash donations and in-kind support, The Guide to UK Company Giving helps you to do just that.
What does it cover?
The guide includes details on companies' giving strategies and advice on how to identify those companies most likely to support your organisation. It also contains a full description of each company's community activities and a separate section on more than 160 corporate grant-making charities which together give almost £260 million. Each entry includes an at-a-glance profile, outlining:
Corporate social responsibility (CSR) information
Levels of giving in the UK and whether in cash or in-kind
Partnerships, including Charity of the Year
Matched funding and payroll giving
Pro bono work
Commercially led support, including sponsorship
Who is this book for?
Both voluntary organisations seeking support from corporates and companies looking to develop their community giving strategy should own this indispensable guide. Research organisations and individuals investigating UK corporate giving and CSR will also need this key resource.
'This guide has proven an invaluable and time-saving resource. We use it both for our initial research on potential corporate partners and to form our final prospect pipeline.'
Samantha Collier, Corporate Partnerships Manager, Thames Valley Air Ambulance

'This guide is a great tool for companies to benchmark their progress in both diversity and community support as well as a valuable resource for charities looking to establish partnerships with corporate givers at this difficult time.' 

Ann Cairns, Global Chair of the 30% Club and Executive Vice-Chair of Mastercard [from the foreword]

'The Guide to UK Company Giving is one of our most valued tools in prospecting for corporate support. Using this resource saves us so much time, as we know that we can trust the information within it to be accurate, up to date and comprehensive.'

Lucy Beattie-Cooper, Fundraising Manager, British Blind Sport
Look inside
Have a look inside The Guide to UK Company Giving 2021/22.
About the author
Ian Pembridge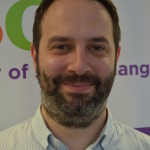 Ian joined Directory of Social Change (DSC) as a volunteer in April 2014 before becoming a full-time member of the team later that year. He has authored numerous publications including The Guide to Major Trusts, The Guide to New Trusts and The Directory of Grant Making Trusts. He has also been involved in a variety of other research projects including the Sector Insight: UK Grant-making Trusts and Foundations and reports on armed forces charities.
He has a BA (Hons) in Politics and International Business from the University of Liverpool and has over five years' experience working in the financial services industry. His current areas of interest are social investment and corporate foundations.