The Sports Funding Guide
Do you need to raise vital funds for your sport or your sports organisation?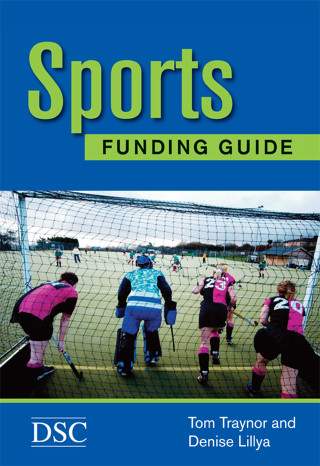 This guide is your comprehensive handbook on the bodies, companies and funds that give to sport and how to get your share.
Following the London Olympics 2012, dozens of new avenues for sports funding have opened up. But competition for cash is great.
This guide shows you how to build your case, put a project team together, tell funders what they need to know and how to demonstrate the impact their funding could have.
Who should buy this book?
This book is particularly aimed at chief executives, fundraisers and project teams looking for new money to rejuvenate or begin a new sports project.
What does it cover?
This is your practical guide if you're looking for funding for sports projects.
How to structure a funding-attractive sports proposal.
Budgeting for your project and asking for funding for the right things.
Details of new sports funders inspired by the Olympics, as well as how to get National Lottery grants.
Raising money from the public, companies and other grant-making charities.
'This invaluable guide will help you find your way round the sports funding maze.' John Mackinnon, Chief Executive, The Access to Sports Project

'This is a very useful guide for organisations wishing to set up sports projects.' Interlink Foundation
Look Inside
Have a look inside 'Sports Funding Guide' 
About the author
Tom Traynor
Since joining the Directory of Social Change in 2001, Tom has researched and authored numerous publications including The Guide to Major Trusts, The Directory of Grant Making Trustsand The Funders' Almanac. In addition he has led DSC's Research Team in the delivery of its core research projects, guides, directories and funding websites.
As Head of Research he is responsible for delivering DSC's research strategy, developing research partnerships with funders and other research organisations and leading DSC's Sector Insight and bespoke research projects.
He has been a trustee of a local arts organisation and a grants assessor for a community foundation, and also volunteered for an educational charity and a community media project. He has a keen interest in trusts and foundations, philanthropy and social policy and has written and commented on arrange of voluntary sector issues.