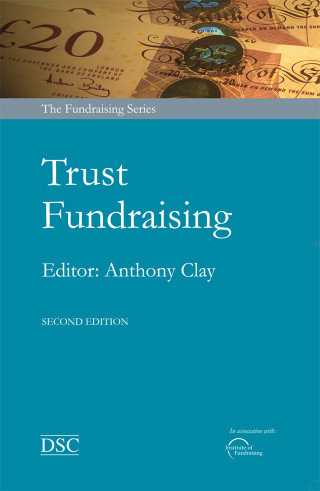 It outlines the various strategies you can take, depending on the type of trust you are approaching, hugely improving your chance of success.
Central to the book is the need to research trusts properly so your approach is well targeted and specifically tailored.
Who should buy this book?
This book is for all senior charity staff, including chief executives, trustees and fundraisers, as well as anyone who wants grant-makers' money for their charity.
What does it cover?
This is your practical guide to trust fundraising.
How to use a personal approach and demonstrate benefits.
Strategic planning for your projects, and for your trust fundraising.
How to apply to trusts, and how to continue the conversation.
The types of trusts, what projects they give to and why.
What people say about this book
"This book's multiple perspectives add up to good guidance on intelligent fundraising from trusts – grant-makers should look forward to well-targeted applications and great reporting!" Gaynor Humphreys, Director, London Funders
Look inside
Have a look inside Trust Fundraising.
About the author
Anthony Clay
Anthony worked for ten years as Head of Fundraising at the RSPB and then a further 11 years in senior consultancy helping more than 70 charities with strategic planning and cost-effective Fundraising especially from trusts, major gifts and legacies.
Buy as downloadable pdf - Pay by card only
What is pdf?