María Alejandra Puerta Reyes
Researcher
María joined DSC in October 2017 as volunteer before becoming a member of the research team in 2019.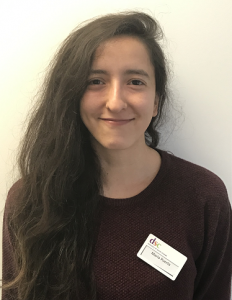 Maria has worked on several publications including the Guide to Grants for Individuals in Need, the guide to educational grants and Directory of Grant Making Trusts. She has also supported DSC's commissioned research projects.
Maria holds a BA(Hons) and MSc in International Business from the University of Liverpool, with her dissertation focusing on the political risk of cyber-attacks from the Chinese government to Western countries (AU, US, UK).
Maria is currently studying for a PhD in Management studies focusing on social enterprises in Latin America.