Speakers at the Charity Accountants' Online Conference 2021
Speaking this year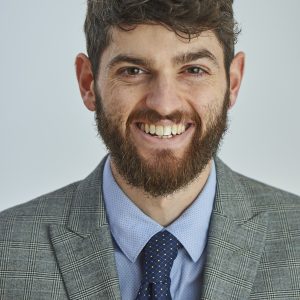 George Knight
Training Consultant, DSC
Read More
George joined DSC at the beginning of 2017 and, having previously led the sales and customer service teams, moved into the training arena at the start of 2020.

The favourite part of his role is knowing that the work we perform has a major impact on both the charities and individuals that we are able to serve.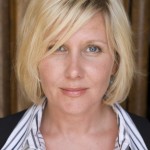 Cathy Shimmin
Senior Training Consultant, DSC
Read More
Cathy has been at DSC for 20 years, in a variety of roles. With over 30 years experience in learning and organisational development, Cathy continues to ensure our customers have the best resources to carry out their work and help their beneficiaries.

The best thing for Cathy about working with DSC is knowing that the quality of products and services we provide to charities makes a difference on the front line.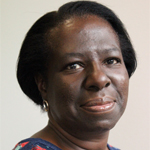 Eileen Browne
Training Consultant, DSC
Read More
Eileen joined DSC in January 2018, and having worked within the commercial teams in charities and social enterprises brings a wealth of experience of working in the 3rd sector.

Eileen enjoys being part of a team that is genuine, professional and totally committed to building sustainable charities with well trained, confident trustees, employees and volunteers.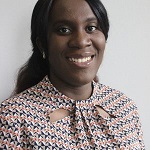 Yvonne Coleman
Director of Finance & IT, DSC
Read More
Yvonne joined DSC as the Head of Finance in 2019. She is a Chartered Accountant and a member of the ACCA and has specialized in audit and charity accounting for a number of years.

She is responsible for managing, leading and providing support to the Finance team, as well as providing and managing accounting, financial reporting and internal control functions within DSC.
Debra Allcock Tyler
CEO, DSC
Read More
Debra has worked in the charitable and voluntary sector for over 30 years. Amongst numerous other roles, she is Vice President of the Soldiering On Through Life Trust Awards and co-chairs the judging panel with the General the Lord Dannatt. She is a Trustee of In Kind Direct, one of the Prince's Foundation Charities, and a trustee of the Berkshire Community Foundation. She is also an Africa Advocacy Foundation Ambassador for women and girls at risk of or affected by Female Genital Mutilation (FGM). She has served as a trustee of several charities including being the co-founder of the Small Charities Coalition and was its first Chair. She served on the Charity Commission's SORP committee for over 7 years and was the Vice-Chair of Governors of Whiteknights primary school for 6 years.

She is a renowned public speaker with many years' experience of training and coaching and internationally published author of several books on management and leadership including It's Tough at the Top; The Pleasure and the Pain; It's Murder in Management and It's a Battle on the Board. Debra has a regular monthly column in Third Sector magazine and has appeared on Radio 4's The Moral Maze.
Caron Bradshaw OBE
CEO, Charity Finance Group
Read More
Caron Bradshaw has been Chief Executive of Charity Finance Group (CFG) since June 2010. She joined from the ICAEW where she was Head of the Charity and Voluntary Sector and had responsibility for shaping the ICAEW's engagement with the sector and delivery of technical and member support.

Having trained as a Barrister, Caron held a variety of roles at the ICAEW during 16 years including providing front line support to members as Head of the Ethics Advisory Service and technical/policy input as a Business Law Manager.

Caron has been involved with a number of small charity and community organisations throughout this period and sits on the board of a Bedfordshire based charitable theatre company. Caron is a member of the SORP Committee, BBC charity appeals advisory committee and a member of the NCVO national assembly.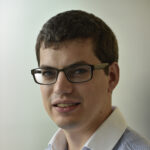 Ross Palmer
Senior Tax Manager, Sayer Vincent
Read More
I love problem solving, there are always new challenges and applications with tax. Sometimes the best option for one area of tax may have consequences for another and ensuring we consider all the implications is crucial to helping deliver the best service to the clients we work with.

Engaging with clients though leading training seminars is also something I really enjoy doing as part of my job and allows me to meet a wide range of people.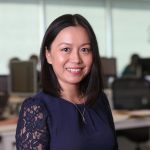 Vivien Ma
Senior Audit Manager, Sayer Vincent
Read More
I am one of the returnees at Sayer Vincent – I worked here for just over seven years until 2011, and re-joined in April 2016. In many ways it is a new firm (many new faces especially the trainees, new audit programmes, a new office, etc.), but fortunately the values of the firm and of the people I work with have not changed one bit.

I love sharing the knowledge and experiences I have gained to ensure that our audits are robust and that all services we provide to our clients are exceptional.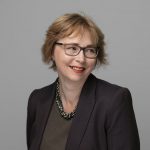 Judith Miller
Partner, Sayer Vincent
Read More
As a partner, I share the responsibility for managing the firm and lead on HR issues. Learning and development, both at SV and outside work, is a field I love. I firmly believe that, with the right support and training, we can master many things may be anxious about – numbers and finances are often such areas.

I am a trustee too. It is so important to understand how it feels to be on the other side of the table. My trustee roles have helped to bring different perspectives to the work we do and recommendations we make. I sat on the board of a grant maker, and now chair the finance committee of a learning disability charity as well as being the treasurer of sector infrastructure body.
Jonathan Orchard
Partner, Sayer Vincent
Read More
Sayer Vincent is a unique place to work – a properly values-driven firm where social purpose comes first. And even when you've left you haven't fully escaped. Having worked at SV for 11 years I left in 2006 to work as a freelance internal auditor in the international development sector. Seven years later, and after a role with Mango setting up a new consultancy service, I was back – this time as a partner.

To do my job properly I have to understand the business risks and pressures faced by my clients. My internal audit experience helps with this. But I believe it is also essential to have Board experience. I have been a trustee for the last 10 years – currently with INTRAC where I am treasurer and chair the finance and audit committee.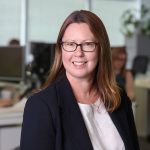 Fleur Holden
Partner, Sayer Vincent
Read More
Working with charities gives me a such a positive feeling compared to any other audit or advisory work I have carried out and I find myself far more driven to support and work alongside charity finance and management teams. I get a real sense of satisfaction when I know that I have made someone else's day easier having provided useful, timely and cost effective advice. I also firmly believe that everyone can 'do better' and that we can always take away from and reflect on our experiences.

The best part of my job is getting to know the people within each organisation and to make sure I understand what they need from us and how we can support them. There is no denying that the 'numbers' part of accountancy is important but the stories that sit behind those numbers are the far more interesting and challenging part of my role.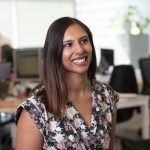 Farrah Kitabi
Trustee, Young Lives versus Cancer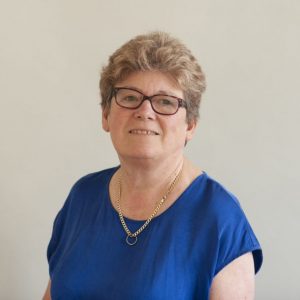 Dame Sara Llewellin
CEO, Barrow Cadbury Trust
Read More
Sara Llewellin is Chief Executive and therefore responsible, with the Board of Trustees, for the strategic direction and social justice impact of the Trust.

Sara is on the Governing Council of the European Foundation Centre, and is a non-executive director of Charity Bank and serves on its Credit Committee. Sara was formerly at the City Bridge Trust for a number of years and before that was the Chief Executive of St Giles Trust in South London.

Her background is in social justice activism. Sara says: " It is an extraordinary privilege to lead an organisation which works to create structural change. Our trustees and staff are all driven by our common values and a shared optimistic vision for the future."


Kate Rogers
Co-Head of Charities & Head of Sustainability, Cazenove Capital