Speakers at Charity Writing and Communications Training Days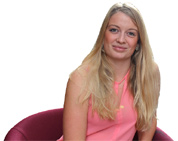 Hannah Adams, NB online editor, RNIB

Inspirational talk: How we…moved our magazine from print to online

For almost 100 years, RNIB's flagship professional magazine, NB Online, has been a vital source of information for eye health and sight loss professionals and an influential forum to discuss the key issues that affect the sector.

Hannah Adams has been editing NB Online since March of this year and has so far covered news and features about various topics including dementia and eye care, care home nurses' knowledge of glaucoma and technology aides. Before editing NB Online, Hannah worked in the not-for-profit sector for five years in marketing and PR roles.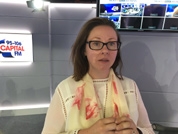 Mel Barry, head of marketing and communications, Keech Hospice Care

Inspirational talk: How we…produced an award-winning annual review

Mel Barry has worked in the charity sector for over 15 years covering health, homelessness and disability issues. Previously she led the national awareness campaigns for The Motor Neurone Disease Association and managed the charity's press office. Currently Mel is head of marketing and communications for Keech Hospice Care.

This year the communications team was shortlisted for the Third Sector Communications Team of the Year.  She loves coming up with creative ideas and finding new and compelling ways to present information.  Mel will soon be leaving Keech Hospice Care to set up her own agency, Jumping Water Communications, where she will specialise in helping charities to raise awareness of their work, generate powerful and compelling content and of course come up with lots and lots of creative ideas!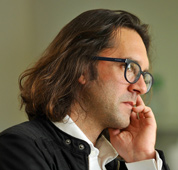 Toby Blume, co-founder, Social Engine

Inspirational talk: How the big organisations use science to gain money and attention – and how you can too

Toby Blume is the co-founder of Social Engine, a behaviour change agency supporting social purpose organisations. With over 20 years' experience of working in the voluntary sector and local government, Toby has worked with organisations large and small to help improve their impact, grow their income and increase their audience engagement.

A social innovator, he has led work to increase the use of behavioural insights within the not-for-profit sector, winning awards for programme design and research impact during this last year.

He ran two national charities – Groundswell UK and Urban Forum – for over 15 years and brings this hands on experience to a comprehensive understanding of what charities need to thrive in uncertain times.

Website: www.social-engine.co.uk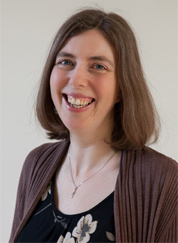 Sarah Browning, internal communications specialist, Browning York

Workshop: Become an internal communications expert

Sarah is a freelance internal communications specialist, with more than 12 years' experience working with charities and other not-for-profit organisations. She works with national and local organisations, helping them develop the most effective ways of communicating with their staff, volunteers and members. She believes passionately in the power of effective communication and the benefits and impact it can bring about for an organisation. With your people truly engaged and fulfilling their potential, you really can achieve anything – even change the world!

Website: www.browningyork.com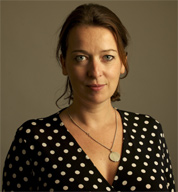 Lucy Buck, founder and CEO, Child's i Foundation

Workshop: How we…succeeded in communicating a difficult message

Lucy Buck is the chief executive officer and founder of Child's i Foundation. After graduation Lucy worked at MTV and later with Endemol and other well-known TV production companies, before taking a break from her career to volunteer in an institution for babies in Uganda. After seeing first-hand the damaging effects institutions had on young children, Lucy decided to quit her TV career and use her skills to prove that is was possible to find families for children placed in orphanages, setting up Child's i Foundation.

Since 2009, Lucy has raised over £2 million to fund ground breaking work in Uganda. Lucy is working in partnership with thought leaders from various fields aiming to change hearts and minds to bring an end to institutional care of children.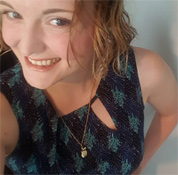 Amy J Burton, digital engagement manager, Diabetes UK

Workshop: How we…involve the people we help in our digital work

Amy J Burton, digital engagement manager at Diabetes UK, has a wide and diverse understanding of digital. From kick starting decentralisation of social media management to training teams across the UK on social media and how digital can help with their work, Amy has provided digital marketing support for charities ranging in size from under 10 to over 200 people including Skiggle and Macmillan Cancer Support. Her knowledge of online communities and platforms as well as her ability to adapt information for specific skill sets has led her to her current role leading digital transformation.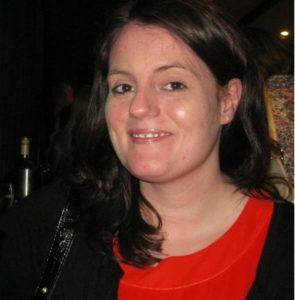 Jennifer Campbell

Jennifer is a copywriter, editor, journalist, editorial project manager and trainer working only with not-for-profit organisations.She has worked with more than 50 of the biggest charities and public sector organisations in the UK and worldwide to project manage, write and edit publications including websites, annual reviews, magazines and brochures. Her clients include WWF, Anthony Nolan, ActionAid and The British Lung Foundation.She has helped to organise the Charity Writing and Publications Training Day – this year expanded to the Charity Writing and Communications Training Days – for the past five years, and this year will be leading several of the editorial workshops.

Website: http://jennifer-campbell.co.uk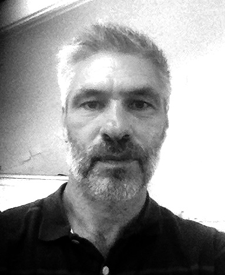 Andrew Chapman

Andrew Chapman has been a graphic designer for 25 years. Alongside spells as an art director at Reader's Digest and the New Statesmanmagazine, he has worked for many charities (Amnesty International, Scope, Blood Pressure UK and British Adoption and Fostering, among others), universities, trades unions and schools and colleges around the country. His work is always based on good honest typography, relevant photography and presentation of information that's interesting and accessible.

Alongside print expert Simon Dean, Andrew will be offering 30-minuteprint, design and mailing surgeries both days of the event.

Website: www.captiv8uk.co.uk
Matt Chittock, copywriter, journalist, editor and proofreader

Workshop: How to write excellent news, features and press releases

Matt is an experienced copywriter, editor, project manager, journalist and sub-editor working for charities, not-for-profits and social enterprises. He started his career as a journalist writing about social justice issues and the environment for publications including theGuardian, BBC Capital and Big Issue. Over the last decade Matt has worked on content and communications for clients including WWF, The Energy Saving Trust, Cancer Research UK, IPC Creative and Expedia.

Website: www.mattchittock.com
Liz Cook, editor

Workshop: Edit and proofread like a pro

Liz is an editor at career skills provider MindTools.com, having previously held publishing and communications roles at Sightsavers, the RNLI, Cambridge University Press, and the NHS. As a former scientist and CAB adviser too, she knows the importance of translating gobbledegook for a non-specialist audience, so her session will inform, encourage and inspire, whatever your level of experience.

Website: uk.linkedin.com/in/lizcook1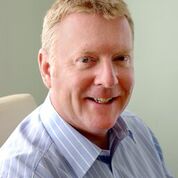 Nick Day, direct and digital marketing consultant

Workshop: Turn your words into money

With more than 25 years' hands on marketing experience, Nick's expertise spans from traditional to new media. As well as involvement with a broad cross section of charities, such as Age UK, Marie Curie and the Samantha Dickson Brain Tumour Trust, he's worked with some of the world's most well known commercial organisations, including Nokia, British Airways, Royal Mail and Sony. Nick provides marketing training for a number of organisations, including the Directory of Social Change and the Chartered Institute of Marketing.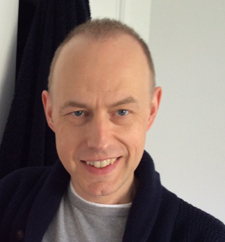 Simon Dean

Simon is founder and director of Captiv8 – a print, design and mailing company specialising in producing creative and successful campaign and marketing materials for charities and the education sector.

He has over 20 years' experience in the industry, and held senior positions in both print and print management companies before establishing Captiv8. He enjoys long-term relationships with numerous charities, including 4Children, The British Lung Foundation and Drinkaware, and understands the importance of producing effective and engaging materials to build long and active relationships between charities and their supporters.

Alongside graphic designer Andrew Chapman, Simon will be offering 30-minute print, design and mailing surgeries both days of the event.

Website: www.captiv8uk.co.uk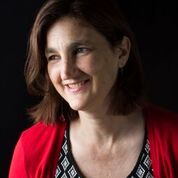 Cath Drake, communications consultant

Workshop: Create compelling case studies

Cath is an award-winning communications professional with 20 plus years' experience in-house and as a freelance consultant both in the UK and Australia. Passionate about telling the stories at the heart of organisations, Cath has worked across charity, government and corporate clients and employers. She specialises in digital storytelling and advises charities on best practice in collecting and managing case studies, images and audio-visual material effectively. This includes developing powerful material, databases, processes and policies.

Cath has also produced and managed media, PR and marketing projects, and led high profile integrated campaigns. She's a trainer/coach in developing case study material, including working with vulnerable beneficiaries, developing creativity, writing effectively and undertaking media interviews. Cath is also an award-winning poet.

Website: https://cathdrakecomms.com/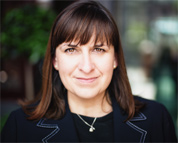 Lucy Gower, Founder and Director, LucidityKeynote speaker

Lucy Gower is founder and director at Lucidity. She is an accomplished trainer, coach and consultant specialising in innovation. Lucy led the first innovation team at the NSPCC and it was here that she realised that innovation requires a clear purpose, good ideas and most importantly the right people working together.

Lucy has worked with over 50 organisations including Amnesty International, Cystic Fibrosis Trust, Nesta, The Children's Society and Greenpeace to help their teams think more clearly and work together to get better results.

She is author of the best-selling book "The Innovation Workout" a blogger and conference speaker and often seen on Twitter@lucyinnovation

Website: www.lucidity.org.uk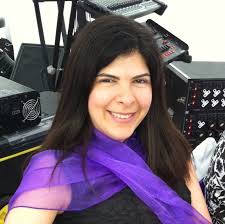 Jude Habib, founder and creative director, sounddelivery

Workshop: Harness the power of storytelling

Jude is the founder and creative director of sounddelivery, which helps non-profit organisations and other socially-minded enterprises embrace the changing media landscape and find new ways of telling their stories. Her wide experience in the broadcast media combined with her commitment to social change has shaped her determination to transform the experience that many charities have in trying to tell their stories. She is passionate about telling stories from the frontline and giving a voice to people we don't hear. With more than 12 years' experience working at the BBC as a reporter, producer and project manager of social action campaigns delivered through TV, radio, online and mobile phones, Jude's work has always focused on human interest stories.

Website: www.sounddelivery.org.uk
Matt Haworth, co-founder, Reason Digital

Workshop: Secrets of great e.comms, Website tips and tricks, Maximise social media

Matt Haworth is co-founder of digital communications agency Reason Digital, an award-winning social enterprise that scales the impact of charities using technology. He firmly believes in the power of the web to change the world for the better. Matt has spent his career in the public and third sector working towards that end in a variety of creative, technical and communication roles. His experience spans projects and training for the BBC, The Fundraising Standards Board, Save The Children, Christian Aid, WWF and dozens of national and regional charities.

Website: www.reasondigital.com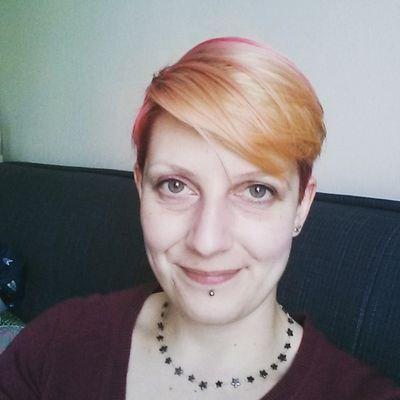 Sarah Jackson, Kestrel Copy

Workshop: Writing 101: The essentials of good copy
Sarah Jackson (aka Kestrel Copy) is a copywriter and charity communications consultant with over 10 years' experience writing and editing for national and international nonprofits including Liberty, the Fawcett Society, Womankind Worldwide, and Farm Africa.
Website: www.kestrelcopy.com
Gaby Jeffs – producer, director, Magneto Films

Workshop: Create great films – no matter what your budget

Gaby began her career in popular factual television working as a director on programmes from the access strand on Channel 4's the Big Breakfast to BBC2's Community Programmes Unit. She specialised in working with members of the public to make personal and compelling stories.

Since forming Magneto Films with Jeremy in 2008, she produces films for the charity sector and health organisations. She specialises in working with a case study approach, helping delivering clients' messages naturally. She has won a number of awards for her work.

Website: www.magnetofilms.co.uk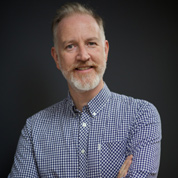 Jeremy Jeffs, director, producer and camera, Magneto Films

Workshop: Create great films – no matter what your budget

Jeremy has made more than 30 documentaries for BBC, C4, National Geographic and PBS. Credits include the award winning Story of India (BBC2), https://vimeo.com/70024558 Unreported World (C4), and Bill Bryson's Notes from A Dirty Island, and Panorama (BBC1): The Great British Story (BBC2) with Michael Wood.

Magneto Films produces award-winning films for the charity sector and health organisations.
"Jeremy Jeffs' photography is so sumptuous, so languorous and so downright hypnotic, you'll be totally transfixed by the ravishing visuals."(Radio Times )"An exuberant, plush and poetic geography-biography…A heady, humbling film." (The Guardian)

Website: www.magnetofilms.co.uk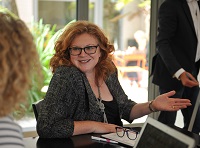 Avis Johns, director, Social Engine

Workshop: Make more impact with your brand

In her 25-year career, Avis has worked across voluntary, public and commercial sectors on projects to increase consumer engagement, brand impact and strategic effectiveness.

With experience in some of the largest – and the smallest – charities she has led teams to improve impact through campaigns, partnerships and re-positioning of the whole organisation.

After 15 years in-house at charities such as NSPCC, NCH, YoungMinds, Drinkaware and Livability she set up her own agency providing consultancy support in recognition that sometimes some outside expertise is exactly what's needed to support an organisation and its staff through change. Recent clients include SafeLives, NUS and Queen Elizabeth Foundation for Disabled People as well as a project for Alcohol Concern, DH and DfE.

Website: www.social-engine.co.uk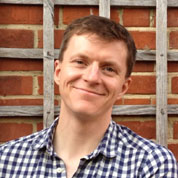 Matt Kurton, freelance copywriter

Workshop: Create great online content

Matt Kurton is a freelance copywriter, journalist, magazine editor and copywriting trainer. He's been writing web copy since the days when you could get to the top of a Google search by writing the same keyword a lot of times. More recently, he's used slightly more sophisticated techniques to write websites for charities including Teenage Cancer Trust and World Animal Protection, as well as contributing to theguardian.com. He edits supporter magazines for Mind and Oxfam, and writes for charity clients including Amnesty International and CLIC Sargent. He works in a shed in Hampshire, where he consistently fails to spend less time looking at what's happening online.

Website: www.mattkurton.com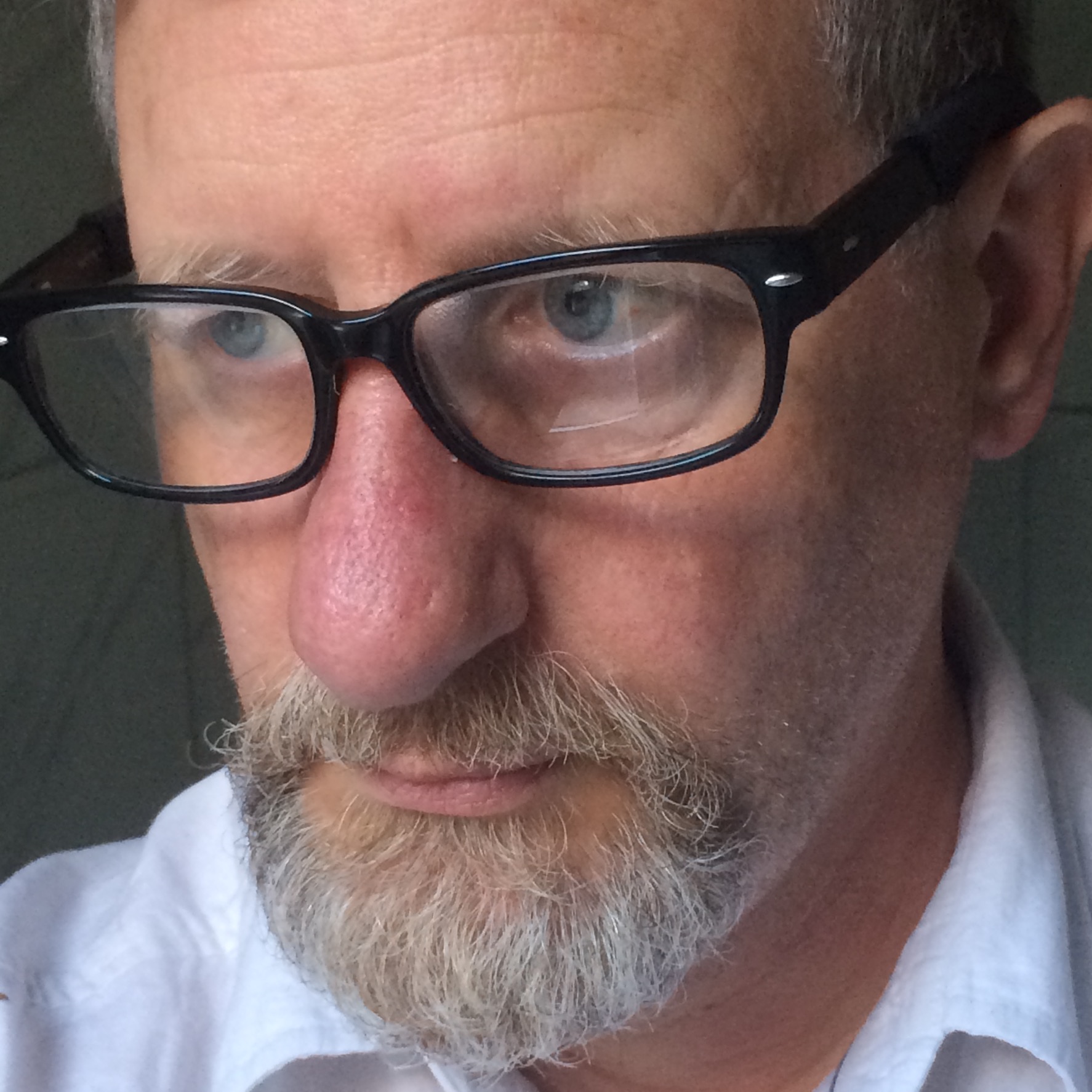 Alec Leggat, associate director, Red Pencil
Workshop: Make the most of photography
Alec is associate director with Red Pencil. He has degrees in photography and communications and over 30 years' experience in the arts and voluntary sectors. Alec combines his photography with a fundraising career that has seen him raise millions of pounds for human rights, humanitarian training, community development and refugee charities.
As a photographer, Alec has worked with a number of charities and NGOs to help tell their stories in creative and compelling ways. He taught photography for many years, ran gallery education programmes and organised exhibitions and conferences. He also writes on communications and photography.
Website: www.redpencil.co.uk
Dawn Newton

Workshop: Produce the best comms – on a budget

Dawn is an experienced trainer and consultant. She specialises in digital marketing and social media. Dawn helps charities to create high impact communications with minimal resources. She has provided social media training to over 300 charities and worked in the sector for 10 years.

Her clients include Nike, Kentish Town City Farm, Magneto Films, Calthorpe Project, Media Trust, The Volunteer Network, Petit Miracles, Small Charities Coalition, London Youth Games and UnLtd.

Website: www.morellomarketing.com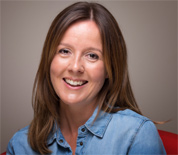 Gemma Pettman, PR specialist
Workshop: Get your cause the media coverage it deserves
Gemma began her career in local radio before swapping reading the news for helping to create it in a busy police press office. It was when she later accepted a PR and fundraising role within a charity that she felt she was achieving something worthwhile.
For over a decade Gemma has worked with small/medium sized charities from city farms to museums, children's charities to heritage projects, helping them raise their profile and in turn increase income. Gemma particularly enjoys working with charities that are either starting from scratch or need help to reinvigorate their PR and communications.
Website: www.gemmapettmanpr.co.uk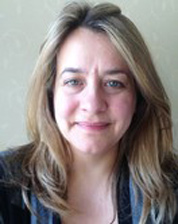 Nicola Sewell, interim brand, content and creative manager, World Vision UK

Inspirational talk: How we…nailed our tone of voice

Nicola joined World Vision UK in January 2012 and since then she has worked across editorial and design, product innovation and experiential marketing. She currently heads up the brand, content and creative team. Before moving into the third sector, Nicola worked in publishing and was group editor for a number of leading journals in the food marketing and manufacturing industry.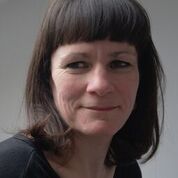 Natasha Roe, founding director, Red Pencil

Workshop: Put together a brilliant communications strategy

Natasha founded Red Pencil, an independent communications, marketing and fundraising consultancy for charities and social businesses – organisations where values drive decision-making and which have the best stories to tell.

She is a published author and writer, and holds an MSc in Charity Marketing and Fundraising (Distinction) from Cass Business School and the Institute of Fundraising's Diploma of Fundraising Management.

Website: www.redpencil.co.uk
Kellie Smith, freelance copywriter

Workshop: Do something amazing with your annual review

Kellie Smith is a freelance copywriter, editor and proofreader, with seven years of communications and content experience in the charity / voluntary sector. She specialises in health, social care and international development. Before working in the charity sector, Kellie worked in journalism and copywriting for a publishing house. In her freelance capacity, Kellie writes, edits and proofreads copy for both print and online channels; develops key messages and tone of voice; carries out content audits; and manages and produces content for social media platforms and websites.

Website: www.klwordsmith.com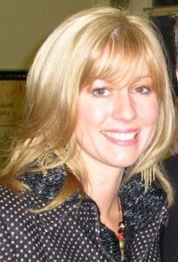 Kaye Stevens, care information manager, MND Association

Inspirational talk: How we…wrote an award-winning resource for carers of people with Motor Neurone Disease (MND)

Following a career in documentation and adult education, primarily for learning disabilities and the prison sector, Kaye Stevens joined the Motor Neurone Disease Association in 2010. She now manages their care information provision for people with or affected by MND. Her work includes maintenance of over 50 publications, new development and improvements to process under The Information Standard accreditation.

As lead author on award-winning publications, her work has won accolades from the Plain English Campaign and the BMA Awards (British Medical Association). In her spare time, Kaye has written two novels and various musical theatre scripts, with two professional castings and a London showcase.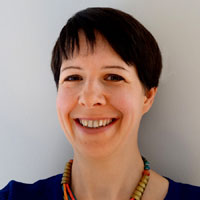 Madeleine Sugden, content specialist
Workshop: Build the best content strategy
Madeleine Sugden is a content specialist with over 15 years of experience in digital and charity communications. As a trainer, writer and strategist, she works with organisations of all sizes to improve their skills, processes and output. She helps charities to build storytelling and persuasiveness into their digital content to improve user experience and maximise impact.
Website: https://madlinsudn.wordpress.com/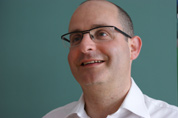 Richard Sved, director, 3rd Sector Mission Control

Inspirational talk: How to…be brilliant at blogging

Richard Sved is the founding director of 3rd Sector Mission Control and is an NCVO sustainable funding consultant. He has worked and volunteered in the charity sector for 25 years, and has led the fundraising function for five national charities, including National Literacy Trust and Epilepsy Society. Richard advises charities on fundraising, communications, strategy and governance. When not doing that, and when not being a trustee at Child's i Foundation, going to parkrun, or playing the cornet, he blogs regularly about the charity sector, and fundraising in particular, often from a slightly leftfield perspective.

Website: www.3rdsectormissioncontrol.co.uk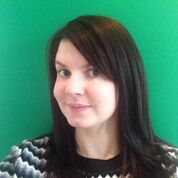 Fran Swaine, head of digital, Platypus Digital

Workshop: Write effective emails and e.newletters

Fran Swaine is the head of digital at Platypus Digital, a digital marketing agency that works with charities, not-for-profits and social enterprises. She spent her formative years working with big-name brands and top-end media agencies in the private sector. Now her passion lies with enabling charities and not-for-profits to better connect and communicate with their supporters through digital marketing. Fran has worked with many charities including Relate, Mencap, RNIB, Dogs Trust, and The Children's Society. She has been delivering digital training for nearly 10 years and loves to create a fun and inspirational learning environment that empowers people to turn learning into actions.

Website: www.platypusdigital.com