UK Armed Forces Charities Website
Access the Armed Forces Charities online web resource.
Our free website is an independent and dedicated Armed Forces charity resource, providing clarity and direction through the sector. The website provides information to past or present serving members of the UK Armed Forces; family members or dependants; or organisations working with the UK Armed Forces.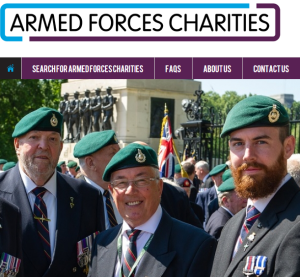 It's also there to assist people who are interested in the sector – such as policy-makers and journalists – to get a better understanding of what it looks like and the different kinds of organisations within it.
Individuals can use the web resource to search for Armed Forces charities that provide welfare support such as grants for relief, housing, general advice.
Organisations can use the web resource to search for specific charities that could potentially provide grants or complementary services to your organisation. You can also use it to understand the type of charity provision in your area or to make contact with other charities that share your vision.