Volunteer Fair - Session leaders

Carole Adams is an experienced Third Sector CEO who recently left the sector to runs her own Coaching, Facilitation and Consultancy Business.  She works with both Individuals and Teams.  Her work with Teams includes working with Boards, Management Teams and whole organisations on strategic planning, consultation events and team building days.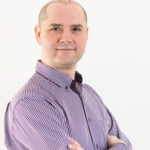 Rob Jackson has worked in the volunteering movement for more than two decades, during which time he has led and managed volunteers and volunteer programmes in education, advice, fundraising and children's services settings at local, regional and national levels.
Rob worked for Volunteering England for six years, most of which he spent as Director of Development and Innovation. Rob successfully generated over £3million of income, led a merger with Student Volunteering England and oversaw the delivery of a number of strategic development projects in the volunteering field.  Rob also provided the secretariat to the ground breaking Volunteer Rights Inquiry.
Heather Brierley Staunton is a trainer and coach here at The Directory of Social Change. She specialises in management, leadership, communication and personal development.
As well as training in the area of Managing Volunteers, she is an Assessor for the Institute of Leadership and Management (ILM) Endorsed Programme for Managing Volunteers that the DSC run. Heather has worked with volunteers both locally face-to-face as well as remotely managed a national network of volunteers. You can have a look more into what Heather does at DSC here
Sandy Leong is Director and Head of Training at MyTrainingResources, delivering training across the UK and further afield to the Community, Voluntary and Not-for-Profit Sectors.
Her career was initially as a teacher before moving to work in the Voluntary Sector where she undertook various roles primarily as a Volunteer Centre Manager, Training and Development Manager for a Local Development Agency and finally as CEO of a Racial Equality Council before leaving to set up her own training company.  Sandy is a published author and a professional speaker; she is also Chair of the Board of Trustees for a large Charity.
Joanna Stuart is a Senior Research Officer at the Institute for Volunteering Research (part of NCVO) and has over twelve years of experience in voluntary sector research and evaluation.
She leads the Institute's work on volunteering impact assessment, providing support to organisations to help them assess the difference their volunteers make and led the development of the 2nd and 3rd editions of the Volunteering Impact Assessment Toolkit.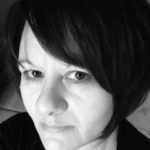 Sue Jones is a trainer, facilitator and coach specialising in people development and volunteer management. As lead tutor for Excellence in Volunteer Management, Sue delivers qualifications to leaders and managers of volunteers across a variety of settings and roles through the Institute of Leadership and Management (ILM).
She has worked with organisations locally, regionally, nationally and internationally to create valuable learning opportunities for volunteer managers and is passionate about raising the profile of the profession. Sue also co-ordinates the weekly blog, discussion and tweet chat especially for managers of volunteers – Thoughtful Thursdays; supporting those in the field to connect, learn and share their experiences and expertise through social media and across the volunteer management community. Follow Sue on Twitter @suevjones