Directory of Social Change Staff
Chief Executive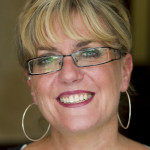 Debra Allcock Tyler, Chief Executive
Debra has worked in charities for over 30 years.  Amongst numerous other roles she is the co-founder of the Small Charities Coalition and was the first Chair. She is co-Chair of judges with General the Lord Dannatt of the Soldiering On Trust Awards.  She is the Vice-Chair of Governors of Whiteknights primary school, a Trustee of In Kind Direct, one of the Princes' Foundation Charities and is an AAF Ambassador for women and girls at risk of or affected by Female Genital Mutilation (FGM) and other harmful practices.  She also served for 7 years on the Charity Commission's SORP committee.
She is a prolific speaker and author of several books and is particularly well known for her Last Word Column in Third Sector magazine and her seminal book for charity CEOs – 'It's Tough at the Top'.  Her new book 'Its Murder in Management' is due to be published in 2017.
Email: dallcocktyler@dsc.org.uk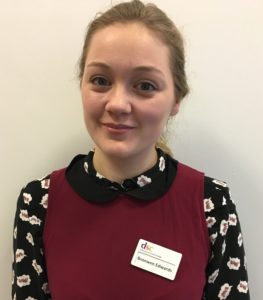 Bronwen Edwards, EA to Chief Executive
Bronwen Edwards is Executive Assistant to Debra Allcock Tyler. Her main roles include balancing the internal and external needs of beneficiaries, making judgement about priorities and managing the Trustees. She is behind the engine room that drives the organisation forward.
 Customer Service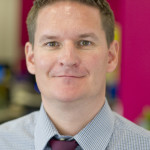 John Wallace, Director of Operations
As Director of Operations John has overall accountability for Customer Services, IT, Facilities and Personnel. He is extremely passionate about excellent customer service and is motivated by the use of technology to improve efficiency. John has a background in IT.
Starting in the IT department at DSC in 2004, he has held a number of roles and lead on various projects including our move to Holloway Road in 2015.
George Knight, Customer Services Manager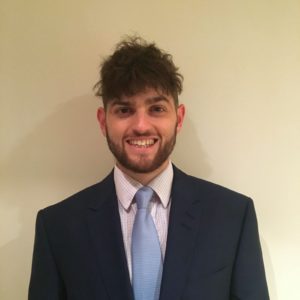 George joined DSC at the beginning of 2017 and leads the customer service team on their mission to help our beneficiaries help others. He has a history of line management and business development in both commercial and nonprofit organisations.
Our customer service team provide support to our customers whether it's with orders, funding websites or courses.
Give them a call on 0207 697 4200 and find out how DSC can help you today.
Gwen Barnes, Customer Services Coordinator
Our customer service team provide support to our customers whether it's with orders, funding websites or courses.
'We love helping our customers get what they need to strengthen themselves in the sector.'
Give them a call on 0207 697 4200 and find out how DSC can help you today.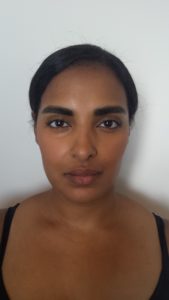 Asmeret Tesfagiorgis, Management Support Officer
Our customer service team provide support to our customers whether it's with orders, funding websites or courses.
'We love helping our customers get what they need to strengthen themselves in the sector.'
Give them a call on 0207 697 4200 and find out how DSC can help you today.
 Training and Development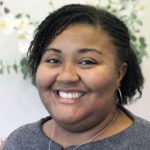 Annette Lewis, Development Manager
Annette works to develop and deliver new high quality products and services that equip and support voluntary sector organisations. 'I know my job makes a difference and helps people rather than just earning more money for shareholders and a board of directors.'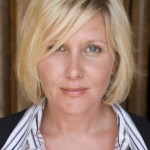 Cathy Shimmin, Customer Relations and Sales Executive
For many, sales is dirty word in the charity sector. Not for me – I love it. I know that when I sell you and your organisation one of DSC's many products and services, it means I help you to help others – and bring about positive social change. If you are looking to raise funds, develop your organisation, improve your governance and compliance or train your staff and volunteers, it will be my pleasure to help you get there. Contact me at cshimmin@dsc.org.uk or on 07967 027304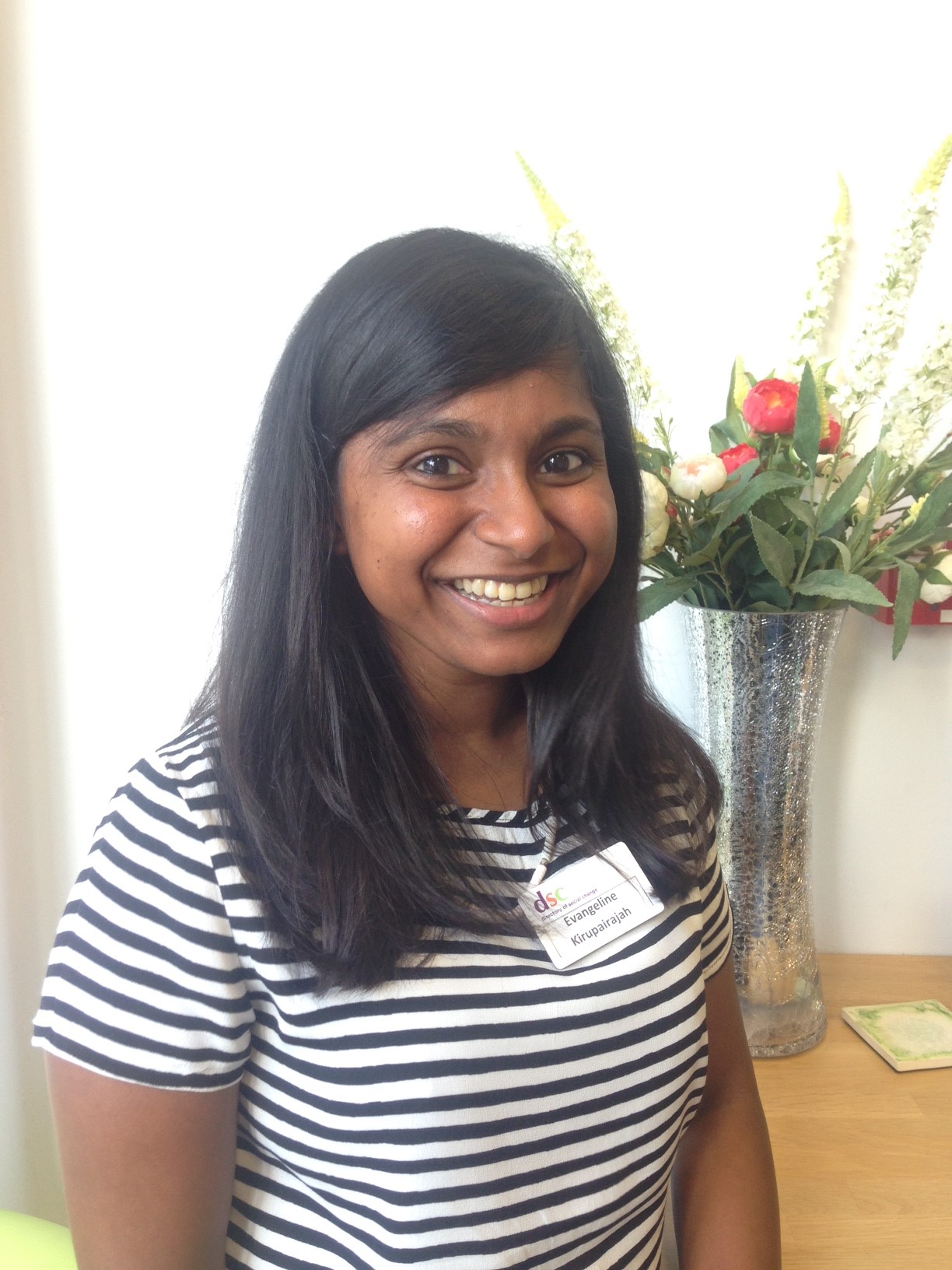 Evangeline Kirupairajah, Training and Events Manager
Evangeline joined DSC in June 2016 and is responsible for the smooth running of all training courses, events and conferences throughout the year.
Prior to DSC Evangeline has worked in organisational roles for a number of youth educational charities including UCL Institute of Education.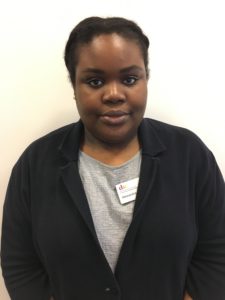 Alexandra Joseph, Learning and Development Executive 
Alexandra joined DSC in 2017 and is the point of liaison between organisations and DSC associates for Learning and Development courses. Prior to this, Alexandra worked mainly in the Health Charity Sector with a keen interest in global health and the social policy, working globally in WHO and PHE and volunteering in the Calais Refugee Camp.
 Publications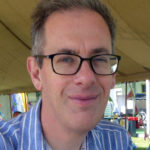 John Martin, PublisherJohn Martin is the Publisher at DSC responsible for DSC's print and on-line publishing output. His role includes both commissioning new titles and over-seeing the full publishing cycle.John's career in publishing spans over 30 years, the majority of which has been spent in commercial publishing. He has worked for DSC since 2005.
 Policy
Jay Kennedy, Director of Policy and Research
Jay is DSC's Director of Policy and Research and has overall responsibility for DSC's policy, campaigns and research. He leads the team that researches funding information for DSC's well-known funding guides and websites.
Jay has held a number of different roles since joining DSC in 2003, including researching government funding for charities, project managing one of DSC's fundraising websites, and acting as a policy officer and media spokesperson. Jay often represents DSC at various forums, networks and events.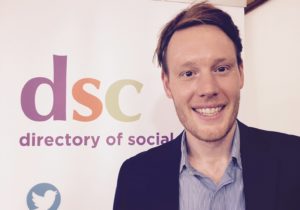 Daniel Ferrell-Schweppenstedde, Policy and Public Affairs Manager
Daniel joined DSC in 2017 and is responsible for delivering against DSC's policy and campaign objectives and to help promote DSC's research. Before coming to DSC Daniel worked for RAND Europe, a policy research institute, where gathered experience in coordinating large scale research projects for grant-makers, UK government and the EU bodies.Daniel has also worked as a research assistant at one of the largest foundations in Germany, Stiftung Mercator, working on topics of impact-driven philanthropy and foundation strategy development. He has furthermore worked and volunteered for a range of operational and grant-making foundations in the youth and learning sector. Daniel is passionate about supporting civil society organizations to find solutions for global and national challenges. Daniel has a BA/BSc in Public administration from the University of Münster and the University of Twente, and an MPP from the Hertie School of Governance, Berlin.
Research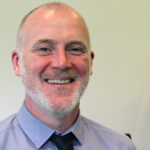 Tom Traynor, Head of Research
Since joining DSC in 2001, Tom has researched and authored numerous publications and reports. As Head of Research he is responsible for delivering DSC's research strategy, developing research partnerships with funders and other research organisations and leads our Sector Insight and bespoke research projects.
He has a BA (Hons) in Literature and Media and Cultural Studies from Liverpool John Moores University and an MA in Research Methods in Sociology and Social Policy from the University of Liverpool. He has been a trustee of a local arts organisation, has volunteered for an educational charity and a community media project and has also been a grants assessor for a community foundation.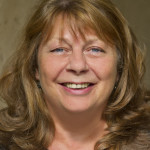 Denise Lillya, Research Manager
Denise joined DSC as a Senior Researcher in 2006. As Research Manager she is responsible for leading the research team and the delivery of DSC's funding publications. She is also the Volunteer Co-ordinator.
Denise worked for the Charity Commission for over fifteen years, much of that time spent in its Registration division as a senior case worker and manager. She has also worked at the BIG Lottery Fund (then NLCB), and has been volunteering in various capacities since 1988 as a trustee for a CAB, an LGBT group and a village hall. She has been a Samaritan telephone worker and volunteer development worker for a CVS and has a strong belief in and commitment to the voluntary sector.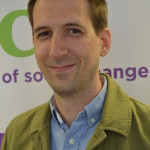 Stuart Cole, Research Manager
Stuart is a Research Manager at DSC, where he produces bespoke research and analysis projects for the charity sector. Since joining DSC in 2015, Stuart's work has primarily focused on armed forces charities, for whom he has produced a number of reports including Cobseo's 2015 Members' Survey.
Before joining DSC, Stuart worked at Liverpool John Moores University as a Research Assistant in public health. Stuart holds a BA (Hons) in Psychology and Sociology, an MSc in Applied Psychology, and a PGCE in Psychology. He is a qualified teacher and worked for five years as a Psychology Lecturer at a number of FE colleges and schools before moving into applied research.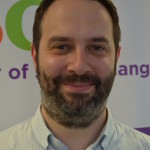 Ian Pembridge, Senior Researcher
Ian joined DSC as a volunteer in April 2014 before becoming a full-time member of the team. He has worked on a number of DSC publications and manages the Governmentfunding.org.uk website.He has a BA (Hons) in Politics and International Business from the University of Liverpool and has over five years' experience working in the financial services industry. He has also volunteered at Wirral CVS where he was responsible for finding suitable opportunities for volunteers. His current areas of interest are social investment, corporate foundations and European funding.
Judith Turner, Researcher
Judith joined DSC in January 2017. As a Researcher, she contributes to DSC's funding guides and helps maintain the fundraising websites. Prior to joining DSC, Judith worked and volunteered in the charity and arts sector for over ten years.
Judith holds a BA (Hons) in Media and Cultural Studies from Liverpool John Moores where she first became interested in cultural policy. She also has a MA in Sociology from the University of Manchester and her dissertation examined how cuts to funding have affected the arts sector and artist employment in Liverpool.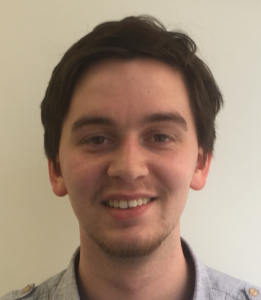 Anthony Robson, Researcher 
Anthony joined DSC in January 2017 as a Researcher on DSC's Armed Forces Charities project.
Anthony graduated with a BA (Hons) in Modern History from Liverpool John Moores University, where he researched the newspaper industry's interpretation of the 1981 Toxteth Riots. Anthony also holds an MRes in English Literature and Cultural History, in which he focused on the 'Scouse' character and how this has changed and been viewed on television through the years. During his time at university Anthony volunteered as a Teaching Assistant in history, to support younger students in a subject that he is very passionate about.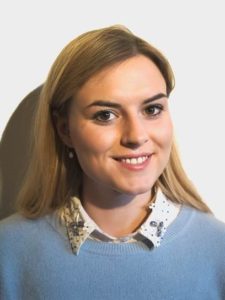 Rhiannon Doherty, Researcher
Rhiannon joined DSC in February 2017 and is currently working on DSC's Armed Forces Charities research. She is also focusing on developing a communications and social media strategy for the project. 
Rhiannon has a BA (Hons) in English Literature and Communications and an MA in Politics and Mass Media at The University of Liverpool. Prior to joining DSC, she volunteered for range of charities, including NDCS and Oxfam.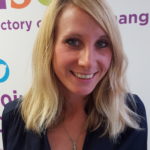 Roberta Signori, Research Support Officer
Roberta joined DSC in July 2017. She has a MA (Hons) in Sociology at the University of Milano – Bicocca. Her dissertation focused on partnership mechanisms between charities and local authorities in Italy. Roberta also holds a PhD (Hons) in Applied Sociology and Methodology of Social Research, during which she undertook research into prison officers' training and wellbeing, using mainly qualitative research techniques. She carries out commissioned research within DSC's Research Team, and develops research projects which support the needs of our beneficiaries.
Prior to joining to DSC, Roberta worked as a learning support assistant for students with special needs and she volunteered for a mental health charity based in Manchester.
Finance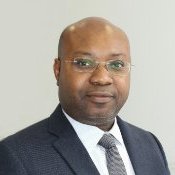 Chibuzo Okpala, Interim Finance Director
Chibuzo brings 13 years of experience in audit and financial management for both non-profit and private organisations. His role involves overseeing the finance team, and ensuring financial support and reporting for all activities. `Finance is more than just number-crunching and pages of finance data. It is about enabling managers make sense of their finances so as to make better decisions'.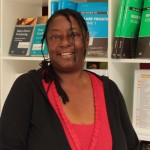 Annette Hutchinson Senior Accounts Assistant
Annette's main role is to make sure monthly figures are compiled and to support the accounts department.
She enjoys working for DSC as 'it's all team work'.
Muhamed Araf Abunasar, Accounts Assistant
Muhamed joined in August 2015, providing support to the accounts department. 'I enjoy working towards a greater good within a job.'
Muhamed comes from a Charitable background, where he has worked for multiple housing associations over the last five years.
 Marketing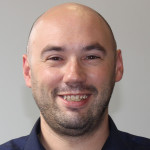 Justin Martin, Marketing Manager
Justin manages the DSC marketing team – together delivering the marketing function. 'DSC is a great place to work because we are a charity that is specifically here to help and empower other charities to help those they serve.'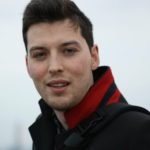 Jose Pablo Blazquez, Marketing Executive
Jose joined DSC in 2016 as the Management Support Officer. He moved into the marketing team in September 2017. Jose manages marketing output for DSC publications and funding websites.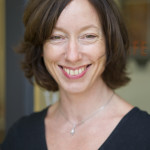 Kate Griffith, Designer
Kate's role is everything design. Whether that's maintaining the images and feel of our website, or creating adverts, brochures, flyers or covers for our books.
She has a strong background in design work and loves what DSC does for the sector.
David Utley-Williams, Content Marketer
David Joined the marketing team in October 2017. He produces content for DSC across a number of platforms.
David has a background working within the charity sector and is "looking forward to the opportunity to work with so many amazing organisations".