Applying the new diversity principle of the Charity Governance Code
Is your charity's board benefit from the range of perspectives, skills and experiences that diversity brings?
The recently published Charity Governance Code has introduced a brand new principle. Principle 6 of the Code states "The board's approach to diversity supports its effectiveness, leadership and decision making". It goes on to say that boards whose trustees have different backgrounds and experiences are more likely to engage in debate and to make better decisions. Diverse boards add a range of perspectives, skills and experiences to your charity's governance.
The code recommends that:
• The board periodically takes part in training and reflection about diversity and understands its responsibilities relating to diversity.
• The board makes a positive effort to remove, reduce or prevent obstacles to people being trustees.
• The board allocates budgets to achieve diversity objectives.
• The board looks at how papers are presented, uses digital technology, communicates in a variety of formats, looks at the time, location and frequency of meetings.
• The board pays reasonable expenses.
• The board looks at where and how trustee vacancies are advertised and the recruitment process. In this regard, the board needs to consider how best to attract a diverse pool of candidates.
• The board carries out skills, experience and perspective audits and ensures a balance within its composition.
• Plans should be in place to monitor and achieve the board's diversity objectives.
• Boards where the income exceeds £1m should publish an annual description of what it has done to address the diversity of the board. It is expected to monitor its performance against diversity objectives and offer an explanation where they have not been met.
• Chairs have a role to play in shaping the diversity framework. The code suggests that the chair asks for regular feedback on how meetings can be made more accessible and how to create an environment where trustees can constructively challenge each other and all voices are equally heard.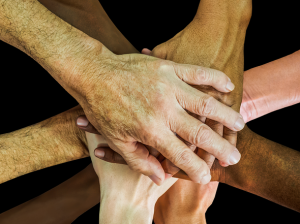 We now know that increased impact is brought about by understanding specific strategies that support growth priorities and better delivery. Such strategies include attracting and retaining the right talent and strengthening decision-making capabilities and competencies. Boards, staff, volunteers and those who access services need to define what matters in these range of relationships and agree the outcomes that matter to them.
DSC is taking a practical slant to the Charity Governance Code. My course. 'Achieving high governance performance through diversity' on 21 March 2018 is open to all to consider effective governance and its relationship to introducing and shaping a board strategy to apply Principle 6 of the Governance Code. Full session info is available here