DSC gets green light ahead of Road to Growth
We are excited to be partnered with Charity Bank to deliver a series of free sessions to charities across the UK.
We are delighted to announce a new partnership with Charity Bank – an ethical bank that uses its savers' money to lend to charities and social enterprises – to deliver Road to Growth, a regional series of free half day seminars.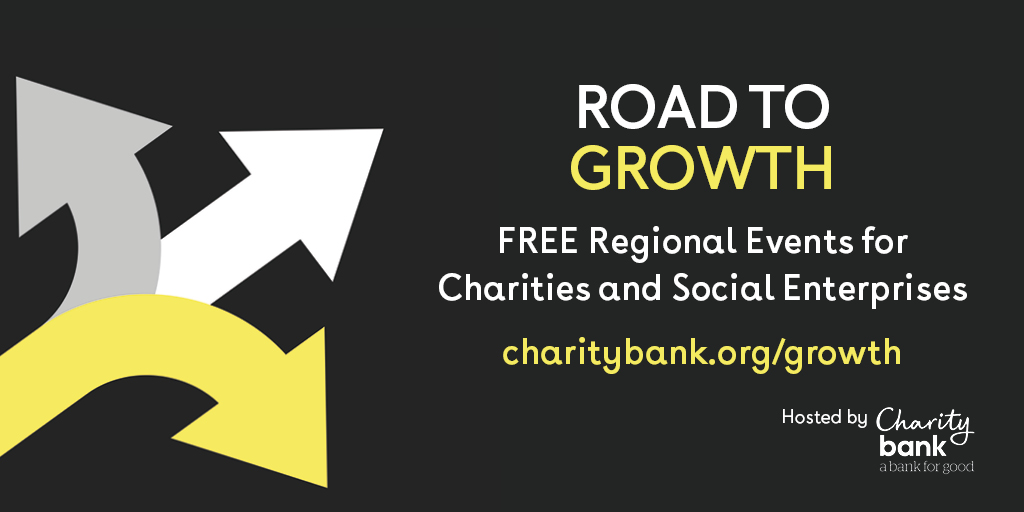 These events will provide the latest insight on the state of the social sector at a time of change and challenge. NCVO will present an update on the state of the sector and then sector specialists will engage with the audience in unpicking some of the challenges and opportunities that exist.
The Road to Growth events will run from 9am to 12pm (venues below) and are being delivered in partnership with a wide range of national and local social sector partners. Other national partners include: The National Lottery Community Fund, NCVO, NAVCA and Access – The Foundation for Social Investment.
| | | | |
| --- | --- | --- | --- |
| Location | Date | Venue | DSC Team |
| Edinburgh | 12 September | Greyfriars Charteris Centre | Judith Turner, Senior Researcher |
| London | 18 September | Mercers' Charitable Foundation | Ian Pembridge, Senior Researcher |
| Tunbridge Wells | 26 September | The Spa Hotel | Tom Traynor, Head of Research |
| Leeds | 3 October | St George's Centre | Mairéad Bailie, Senior Researcher |
| Reading | 8 October | Meadow Suite, Whiteknights Campus, University of Reading | Stuart Cole, Research Development Manager |
| Derby | 16 October | YMCA Derbyshire | Mairéad Bailie, Senior Researcher |
| Manchester | 17 October | St Thomas Centre | Ian Pembridge, Senior Researcher |
How we're involved
We'll be involved in the Make It Happen section of the day, delivering a Sources of Grant Funding session. This will include:
Companies
Government
Local authorities
Trusts and foundations (how much, who they give it to and when they give it)
We've also provided ten top tips on landing a grant ahead of the event.