Fundraising, Project management
The Fundraising Reader
This anthology is a treasure trove that represents the pick of fundraising wisdom down the ages from classic texts to new advice.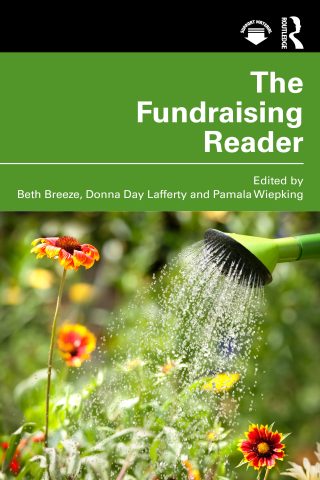 The Fundraising Reader draws together essential literature establishing a one-stop body of knowledge that explains what fundraising is, covers key concepts, principles and debates. The book shines a light on the experience of being a fundraiser and answers an urgent need to engage with the complexities of a facet of business that is often neglected or properly understood.
This international compilation features extracts from key writing on fundraising, with a comprehensive contextualising introduction by the editors. Uniquely, this Reader shares conflicting positions relating to age-old and current debates on fundraising: Is fundraising marketing? Should donors or the community be front and centre in fundraising? How can fundraisers deal with ethical dilemmas such as 'tainted' donors and money? Best practice and future trends are also covered, including the impact of new technologies and responding to demands for greater diversity, inclusion and equity in fundraising teams.
Who is this book for?
'This Reader is a monumental work that will be a key stone resource in the fundraising community for years to come.'

Mark Astarita, former Director of Fundraising, British Red Cross

'This Reader provides an internationally comparative view of fundraising which allows researchers, educators and students to analyse contextually appropriate approaches, of value to fundraisers and nonprofit entities alike. Each user, in whatever category they find themselves, will gain valuable insights and be empowered to develop and analyse better fundraising practice.'

Carolyn Cordery, Adjunct Professor Victoria University of Wellington, New Zealand

'Comprehensive and illuminating. This collection of articles and research has so many rich observations and practical application that will guide fundraisers for years to come.'

Daniel Fluskey, Former Director of Policy, Research and Communications, Chartered Institute of Fundraising

'This collection of essays and articles illustrates the depth and breadth of scholarly and practitioner writing about the essential role fundraising plays as the enabler of philanthropic giving. If anyone doubts that role, this Reader should change their mind.'

Ian MacQuillin, director, Rogare – The Fundraising Think Tank

'This book is a wonderfully curated and indispensable single- volume reading room that ensures fundraisers have access to the best thinking on their profession.'

Michael Newsome, Regional Chief of Fundraising & Partnerships, UNICEF East Asia and Pacific

'The Fundraising Reader gives readers a 360- degree view of the core principles of the fundraising field. The volume's carefully selected materials span time, place, and perspective, providing readers with the broad background and comprehensive insights necessary for understanding fundraising in contemporary society.'

Dr Genevieve Shaker, Lilly Family School of Philanthropy, Indiana University, USA

'People who design and deliver programmes for all types of causes rely on fundraisers –  and this book provides a wealth of material, from dozens of authors over the last 100 years, about all aspects of the profession and vocation that make it all possible. So even if you don't consider yourself a fundraiser (and if you work in an NGO you should!) you certainly rely on these professionals, and understanding the opportunities and dilemmas they face will help you and open your eyes to the many challenges ahead.'

Oliver Smith, Deputy Director of Programmes, World Wide Fund for Nature UK

'In The Fundraising Reader, the editors have compiled a collection of classical and contemporary pieces that provide an excellent companion to texts such as Achieving Excellence in Fundraising for university courses and practitioners seeking to understand fundraising and fundraisers.'

Eugene R. Tempel, Professor and Founding Dean Emeritus, IU Lilly Family School of Philanthropy

'The editors have brought together thought- provoking and wide- ranging key writings in a format that encourages reflection. A must- have addition to the bookshelf of all involved in fundraising.'

Dr Alexandra Williamson, Australian Centre for Philanthropy and Nonprofit Studies
Look inside
Have a look inside The Fundraising Reader.
About the authors
Dr Beth Breeze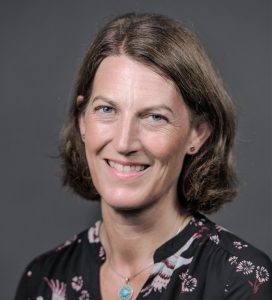 Dr Beth Breeze has an international profile as an academic expert on philanthropy. She worked as a fundraiser and charity manager for a decade before co-founding the Centre for Philanthropy at the University of Kent in 2008, where she now leads a team conducting research and teaching courses on philanthropy and fundraising. She has written several books, including The New Fundraisers and In Defence of Philanthropy, both of which won the Skystone Partners Prize for Research on Fundraising and Philanthropy. She co-edited The Philanthropy Reader and co-authored Richer Lives: Why rich people give, published by the Directory of Social Change. She has also written numerous peer-reviewed journal articles and practitioner-facing reports on philanthropy, fundraising and volunteering, and regularly provides media comment and speaks at charity sector conferences.
Donna Day Lafferty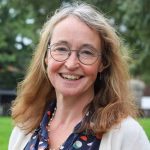 Donna Day Lafferty is a Senior Lecturer at the University of Chichester, UK. She has worked as a professional fundraiser and project manager since 1997. She is the founder of the first undergraduate degree dedicated to non-profit fundraising, Charity Development BA (Hons.), launched in 2014.
Pamala Wiepking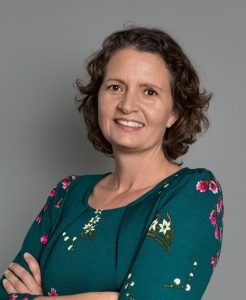 Pamala Wiepking is the inaugural Stead Family Chair in International Philanthropy at the Lilly Family School of Philanthropy, where she teaches Principles and Practices of Fundraising in the online Master program. She is also the inaugural Professor of Societal Significance of Charity Lotteries at the Center for Philanthropic Studies at VU Amsterdam.