Strategy and planning, Fundraising
The Complete Fundraising Handbook
If you are a fundraiser or someone who needs to raise money for your organisation or scheme, you cannot be without this book.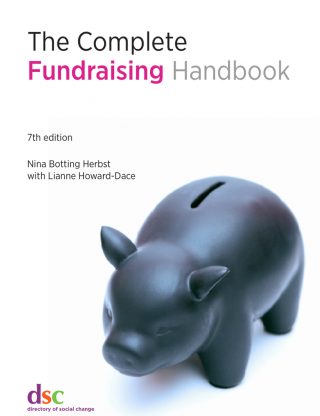 Never out of print since it was published in 1992, the book has more than earned its place on your fundraising department's bookshelf. It is the most complete reference guide to fundraising available, with detailed information about the theory and practice of effective fundraising.
You'll find it easy to navigate and packed with case studies. Completely new to this edition are chapters on Digital fundraising and social media, as well as wholly refreshed chapters on Events and fundraising volunteers and Community fundraising. The National Lottery and Government funding chapters have been substantially revised and all chapters have new and updated content to take account of the rapidly changing fundraising world.
Who should buy this book?
Professional fundraisers, whether beginners or more experienced will benefit from the information inside this core resource. It is also a key text for chief executives, trustees and managers.
What does it cover?
This is a one-stop shop that encompasses all of the main fundraising sources and techniques. You'll find yourself dipping into it almost every day.
Authoritative chapters from the world's best fundraising and charity minds.
Case studies throughout of fundraising campaigns that have, and haven't, worked.
The common mistakes new fundraisers make, and how to avoid them.
Fully updated to reflect today's tighter regulatory environment and rapid changes in technology.
'The Complete Fundraising Handbook has kept pace with the accelerating rate of change in our profession so that it remains an invaluable and practical aid for any fundraiser, whether they may be just entering the profession or they are a mature practitioner…Since the very first edition, it's been providing wise counsel and practical guidance for all fundraisers and this edition brilliantly continues this tradition at a time when it's very much needed.'

Paul Amadi, Chief Supporter Officer, British Red Cross [from the foreword]

'This is not just a fundraising handbook, not even the fundraising handbook. It is The Complete Fundraising Handbook and, as much as anything ever could, it deserves that title.'

Ken Burnett FinstF, author, lecturer and consultant for not-for-profit organisations

'This book provides a solid grounding in how to raise money for good causes in today's fast-changing world.' 

Harpreet Kondel, Fundraising Consultant

'This fundraising encyclopedia is my first port to call if I have a query about any aspect of fundraising or a technical question that needs answering. Packed full of useful nuggets of information, it is an essential guide for all fundraisers.' 

Craig Linton, Fundraising Consultant

'I have been in professional fundraising for 36 years and worked across the globe. For 27 of those years The Complete Fundraising Handbook has been at my side, acting as a point of reference and a training tool. It is indeed the publication I would request if asked to fundraise my way off the proverbial desert island! I commend the team at the DSC for bringing the handbook bang up to date. I will be putting an order in for the latest edition as early Christmas presents for clients and colleagues.'

Daryl Upsall FInstF, Chief Executive, Daryl Upsall & Associates

'As a small charity, very reliant on grants and donations, The Complete Fundraising Handbook has been a fantastic reference point. When reappraising our fundraising strategy, it has encouraged us to look at smarter ways to fundraise and also to look at different sources for income generation.'

Hannah Worsley, Project Manager, Norwich Foodbank
Look inside
Have a look inside –  The Complete Fundraising Handbook
Nina Botting Herbst

Nina is the lead author for The Complete Fundraising Handbook and has been for the four editions since 2002. Following a long career in fundraising which began in her native London in 1993 and continued after her move to Chicago in 2002, Nina is now living and working in Wisconsin. For part of the year she runs Jacobsen's Museum on Washington Island, and also does fundraising consulting.
Over the years, Nina has worked for a wide range of organisations starting as an account manager at Pell and Bales and gaining broader experience and knowledge with stints at Shelter, Amnesty International UK, and Tate. Nina served on the (now) Chartered Institute of Fundraising Standards Committee from 1999 to 2001, and was chair of the committee that drafted the first code of practice for legacy fundraising. She was also a frequent speaker at fundraising conferences in the UK. Following her move to the US, Nina spent almost 12 years fundraising for the University of Chicago, and then went on to work for the National Trust for Historic Preservation and DePaul University. She has a particular interest in architecture and the preservation of historic buildings and volunteered for two house museums while in Chicago giving tours of both and serving on the board of one of them.
Lianne Howard-Dace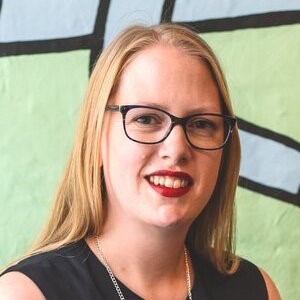 Lianne is an experienced fundraiser with a specialism in community and events fundraising. She has written the chapters on these topics in The Complete Fundraising Handbook as well as collaborating with a number of fundraisers to update many of the case studies in the volume. She began her career as a hospice fundraiser and has worked for Depaul UK, RSBC and Christian Aid. Lianne is now working with a variety of organisations to help them make the most of their community fundraising and is particularly interested in innovation, stewardship and learning and development in the charity sector.
An MSc graduate of London South Bank University, Lianne self-published her master's dissertation about community fundraising and has spoken at many conferences and events on the topic. Outside of work, Lianne is a life-long member of Girlguiding UK and enjoys crafting, cooking and the great outdoors (like any good Girl Guide!). She has also contributed two chapters to DSC's Community Fundraising.
Buy as downloadable pdf - Pay by card only
What is pdf?
Buy as downloadable epub - Pay by card only
What is epub?