Charity staff induction: planting seeds and helping them flourish
Get the best tips for successfully inducting new staff
Effective charity staff induction is rather like planting a seed and learning and development provides the nurturing to help the plant grow and flourish.
According to McClelland's Motivation theory, there are three essential factors:
In other words, individuals are greatly influenced by how much they feel affiliated to an organisation and/or whether have a sense of belonging.
This is why charity staff induction is so important – it's not just a case of slapping a staff handbook in front of someone on their first day and letting them get on with it!
Effective Induction means ensuring all new staff (and volunteers) feel they are connected to the charity and its values; understand their role and what is expected them; feel safe and secure and, perhaps most importantly, feel like they belong.
 Here's an example of how not to do it, from earlier in my career: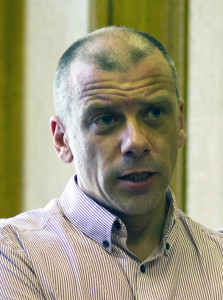 I arrived on my first day, to be greeted by my new manager and after an hour of meeting I was sent to a large empty office to read the policies and procedures (there were lots of them, they resembled War and Peace!). By lunchtime, I wondered if it would be OK to go out and grab a sandwich – with no-one around to tell me different, I just went at 14:00.

By 17:00 I was wondering what the usual finish time was, so I awaited my new manager. By 17:30 there was no sign of her so I waited a bit longer. By 17:45, I wandered the corridors to seek some guidance. I was told: "Oh X has gone for the day and won't be back in the office until the day after tomorrow!"
Did I have a sense of belonging and affiliation? Of course not!! As you can imagine, I didn't stay in the post very long and the charity had to waste money finding a replacement, when the expense could all have been alleviated by a well-planned, effective charity staff induction.
Top Tips for successful charity staff induction 
Effective induction isn't rocket science – there are some simple things you can do to ensure new staff/volunteers feel they belong to your organisation and are motivated to stay and work hard to achieve your charity's goals:
A well-prepared, tailor-made induction for every new person arriving in post is vital. Think about who they will need to meet (internally and externally) in order to better-understand their role and what it needs to achieve, arrange a series of meetings before they start
Assign a 'buddy' or 'mentor.' Obviously you can't force friendship, however, having an existing colleague who acts a 'buddy' to a new recruit can really help them part of the organisation. Sharing a coffee or lunch together during those first few weeks can help a new recruit feel like they belong.
Be there when the new recruit arrives!! That sounds obvious, however, I know many people who arrived on their first day only to find that their new line-manager was on annual leave for their first two weeks!!
Consider how you can connect the new recruit with the charity's mission and values (i.e. why it exists – the needs of your beneficiaries. There are many ways in which you can do this (e.g. reading case studies, site visits, service-users speaking to new recruits etc.)
Deal with the basics: ensure the new recruit has a desk, the stationary they need and IT has been set up for them
Policies and procedures are important but they can appear 'dull,' so make them fun! Have a quiz so new person can assess what they have learned
Small gestures go a very long way! I recently returned to DSC to cover for a staff trainer during their maternity leave. On my 'first day back' there was a welcome card on my desk signed by all my colleagues. That's why I feel part of the "DSC Family"
To finish, this is the charity sector and we all love a party, don't we? So what better excuse than a 'Welcome Party' to ensure new recruits feel wanted? It doesn't need to be major: Friday afternoon with cream cakes (we love cakes too, don't we?!) or a gathering in "the local" after work. It all helps to create a sense of belonging.
Come and join me at DSC's HR Focusfair in my "Induction and Staff Learning and Development" session and discover how new team members feel nurtured and helped to grow. Book your place now.