Meet our new trustees
Who has joined DSC's Board of Trustees?
We have welcomed five new brilliant trustees to DSC's Board of Trustees this month. Here's a bit about them:
Dhillon Shenoy, Student and Volunteer
Dhillion is a student and young person passionate about voluntary service and collaborating with communities to deliver social change. His work with charities and NGOs has seen him doing a range of different things as a volunteer, for example he's played the piano for senior citizens' tea parties, and collaborated with youth volunteers in Zambia.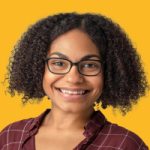 Michaela Clark, Capacity Building Manager, MK Community Foundation
Michaela is the Capacity Building Manager at MK Community Foundation, a prominent foundation charity based in Milton Keynes. With a deep passion for community development & empowerment, Michaela brings her experience and expertise to the forefront of the foundation's mission. 
Garry Jones, CEP, Support Staffordshire
Garry has been Chief Executive of the VCSE membership charity Support Staffordshire since its founding in 2014, having coordinated the merger of 6 Local Infrastructure Organisations. He was previously Chief Executive at York CVS and before that spent time in the nature conservation sector.
Andy Townend, Chief Operating Officer, AfriKids
Andy is the Chief Operating Officer of AfriKids, an NGO supporting education, child protection and health projects in the north of Ghana, designed and run by local people, for local people, providing sustainable solutions to ensure all children are healthy, safe, and learning, now and in the future.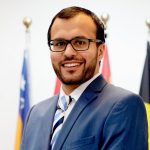 Nasrullah Tahir, Head of Global Development, The Citizens Foundation
Nasrullah currently works as the Head of Global Development at The Citizens Foundation, a prominent educational non-profit operating in Pakistan. In his role, Nasrullah is responsible for global governance, market development and Country Partner support efforts.