Key Guides: The Charity Treasurer's Handbook
Steering a charity's finances can be one of the most challenging roles you'll face in the sector. Not least because of the complexities and easy-to-miss legal obligations you face.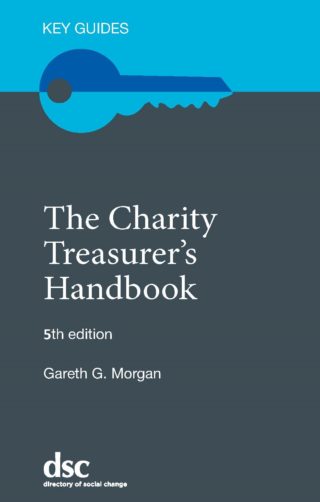 Even if you have no previous finance experience, this guide offers you an introduction to being a treasurer. With just a short amount of reading, you'll have gained the confidence to get started.
This new 5th edition is updated to cover numerous changes since the 4th edition, including the increases to the audit thresholds for charities in England & Wales, the withdrawal of the 2015 Charities SORP known as the FRSSE SORP, changes to Gift Aid and the new charity accounting requirements in Northern Ireland.
Who should buy this book?
With plenty of helpful examples, this guide is suitable for voluntary sector workers with little or no accounting experience, those from other sectors seeking an update on charity accounting and students on third sector courses.
It is also a vital guide for trustees and charity managers, to understand their own role, the role of the staff they oversee, and their relationship with the external auditor or independent examiner.
What does it cover?
This fully-updated guide is packed with clear advice and useful tips that address the key aspects of being a charity treasurer or finance officer.
Fully updated for current legal and accountancy practice.
Getting to grips with the latest charity finance obligations including Charity SORP.
VAT for charities: what applies to you, and what doesn't.
The benefits of Gift Aid, and how to get started.
Covers charity finance rules across all four nations of the UK.
'A useful and very comprehensive introduction to charity accounting from day-to-day book-keeping to preparing the Annual Report.'

Denise Fellows, Chief Executive, Honorary Treasurers Forum

'Charity treasurers need all the help they can get – and I mean that in the nicest possible way!… I am sure that wherever you sit in the charity landscape, you will find the handbook a rewarding read and a frequent source of reference.  I know it will make a valuable contribution to the sound management of charity finances in the UK – and perhaps beyond.'

David Robb, CEO Scottish Charity Regulator (OSCR) [from the foreword]

'An excellent, comprehensive handbook for those involved in governance and/or management of the financial affairs of a UK charity.'

Professor Louise Crawford PhD CA, Deputy Director of Research and Professor of Accounting, Newcastle University Business School
Look inside
Have a look inside The Charity Treasurer's Handbook.
About the author
Gareth G. Morgan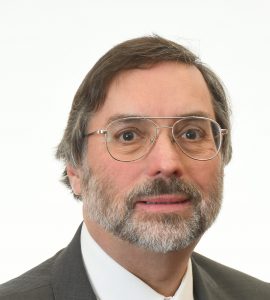 Gareth is Senior Partner of the charity consultants The Kubernesis Partnership LLP, based in Yorkshire and East Lothian, which supports a wide range of organisations in the areas of charity accounting, formation of new charities, and other issues of charity regulation.
He is also Emeritus Professor of Charity Studies at Sheffeld Hallam University where for many years he led the University's MSc in Charity Resource Management and the inter-faculty Centre for Voluntary Sector Research. He continues to supervise students researching in the charity field.
He is the author or coauthor of many research papers and articles and is author of two DSC books: The Charity Treasurer's Handbook and Charitable Incorporated Organisations. He is a Fellow of the Association of Charity Independent Examiners, a Full Member with Diploma of the Institute of Fundraising and an Academic Fellow of the Association of International Accountants. He is also a member of the Charity Law Association where he has contributed to several of its working parties, and he served on the Charity Technical Committee of the Institute of Chartered Accountants in England and Wales (ICAEW) for six years. He is now on the Charity Expert Panel of the Institute of Chartered Accountants of Scotland (ICAS).
Buy as downloadable pdf - Pay by card only
What is pdf?
Buy as downloadable epub - Pay by card only
What is epub?