Fundraising Friday - Part 3 of The Guide to Major Trusts: funders in focus
In the run-up to the new edition of The Guide to Major Trusts being published in September, we will be sharing some samples of the funders in the guide every #fundraisingfriday through August to give you an idea of what to expect. The guide contains 1,000 of the largest funders in the UK and provides deeper insight into the activities of the funders than our other publications.
The Percy Bilton Charity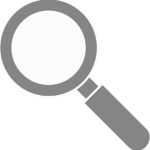 General charitable purposes, particularly in support of: older people; children or adults with learning or physical disabilities or mental health conditions; children and young people who are socially or educationally disadvantaged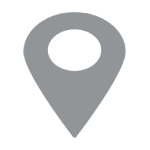 UK
£1 million (2020/21)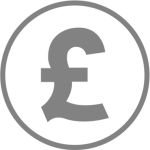 Charity Commission no: 1094720
Correspondent: The Trustees, Bilton House, 7 Culmington Road, Ealing, London W13 9NB (tel: 020 8579 2829; email: [email protected])
Trustees:  James Lee; Kim Lansdown; Hayley Bilton; Charles Sosna; Benjamin Chance.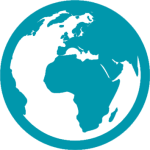 General information
The charity was founded in 1962 and supports both individuals and organisations throughout the UK.
According to its website the charity will consider capital funding for the following projects and schemes:
Disadvantaged/underprivileged young people (persons under 25) Supported housing schemes and educational and training projects to encourage disadvantaged young people who may be homeless and/or unemployed away from crime, substance/alcohol misuse and homelessness. Facilities for recreational activities and outdoor pursuits specifically for young people who are educationally or socially underprivileged or disadvantaged
People with disabilities (physical or learning disabilities or mental health problems) Residential, respite care, occupational and recreational establishments for children, young people and adults with physical or learning disabilities or enduring mental health problems
Older people (aged over 60) Daycentres, nursing and residential homes, sheltered accommodation and respite care for the frail or sufferers from dementia or age related disorders
Grants for organisations
The charity runs two programmes for organisations:
Large grants: one-off payments for capital expenditure of approximately £2,000 and over (the majority of grants fall within the range of £2,000 to £5,000)
Small grants: grants of up to £500 to assist smaller organisations with immediate funding for equipment and furniture (excluding office items)
Grants to individuals
In addition to its grant programmes for organisations, the charity also provides grants to individuals. Previously assistance has included the provision of food parcels, clothing, white goods, beds and other essential household items. Seethe charity's website for full details of their individual grant programmes.
See the website for further information on eligibility criteria for all programmes
Financial information:
| | |
| --- | --- |
| Year end | 31/03/2021 |
| Income | £785,100 |
| Assets | £31,430,000 |
| Grants to organisations | 1,000,000 |
| | |
Beneficiaries included: A list of beneficiaries was not available.
Exclusions
According to the charity's website, the trustees will not consider applications for the following:
Running expenses for the organisation or individual projects
Salaries, training costs or office equipment/furniture
Projects for general community use e.g. community centre and church halls
Disabled access to community buildings
Publication costs e.g. printing/distributing promotional and information leaflets
Projects that have been completed
Items that have already been purchased
Provision of disabled facilities in schemes mainly for the able-bodied
General funding/circularised appeals
Pre-schools or playgroups (other than predominantly for disabled children)
Play schemes/summer schemes
Holidays or expeditions for individuals or groups
Trips, activities or events
Community sports/play area facilities
Exterior works such as paving, roofing and garden landscaping
Consumables (e.g. stationery, arts and crafts materials)
Refurbishment or repair of places of worship/church halls
Research projects
Mainstream pre-schools, Schools, Colleges and Universities (other than special schools)
Welfare Funds for individuals
Hospital/medical equipment
Works to premises not used primarily by the eligible groups
Other exclusions may apply, see the charity's website for full details.
Applications
Applications can be made via the charity's website.
Sources of information
Accounts; annual report; Charity Commission record; funder's website.
The Artemis Charitable Foundation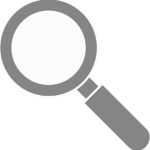 Health; poverty; education; the environment; disaster appeals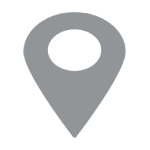 UK and overseas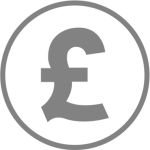 £963,100 (2020)
OSCR no: SC037857
Correspondent: Marisa Charosky, Foundation Co-ordinator, 6th Floor, Exchange Plaza, 50 Lothian Road, Edinburgh EH3 9BY (email: [email protected]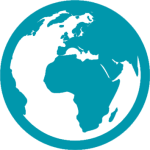 www.artemisfunds.com/en/about-artemis/artemis-charitable-foundation
General information
The Artemis Charitable Foundation was founded in 2007 as the corporate charity of Artemis Investment Management LLP. According to its website, the foundation awards grants to 'core' charities in the UK and internationally in the following key areas:
Health
Poverty
Education
The environment
The foundation also makes donations to global disasters and emergencies when they occur.
According to the 2020 accounts, the trustees' policy is to award one-off grants; however, multi-year are awarded on a small number of occasions. The foundation's website states that initial grants are generally between £1,000 and £10,000, but amounts can increase if a partnership develops into a multi-year relationship.
The foundation will consider providing unrestricted funding.
Eligibility
Charities must be registered in the UK but can operate in the UK or internationally. Preference is given to small and medium-sized charities (those with an income of less than £2 million per year). Innovative and sustainable projects that can be scaled up/replicated are preferred.
Charity of the Year
In addition to its annual core charity partners, Artemis employees vote for a Charity of the Year to fundraise for. In2020, employees chose to support Challenge Partners, an education charity, and in 2021 employees chose Children's Hospices Across Scotland.
Financial information
| | |
| --- | --- |
| Year end | 31/12/2020 |
| Income | 31/12/2020 |
| Assets | £568,500 |
| Grants to organisations | £963,100 |
Further financial information
Grants were broken down as follows in the foundation's 2020 annual report:
| | |
| --- | --- |
| Other donations under £10,000 | £465,900 |
| Grants to 'core' charities | £442,200 |
| Disaster relief | £30,000 |
| Charity of the Year | £25,000 |
Beneficiaries included: Shivia Microfinance (£68,000); The Trussell Trust (£58,000); Client Earth (£50,000); Challenge Partners and Crisis (£25,000each); City Harvest (£17,800); Cool Earth (£10,000); Jamie's Farm (£5,000); Mercy Corps (£280).
Applications
At the time of writing (August, 2022) the foundation's website stated:
The Artemis Charitable Foundation is currently closed to new applications. This is due to the exceptionally high volume of applications we have received in recent months.
Please keep an eye on this page for news of when we will be accepting new applications.
Sources of information
Accounts; annual report; OSCR record; funder's website.