Welcome back, we've missed you
Some of our most popular training courses in 2022 will be taking place in person/ face-to-face again. Remember what that was like? Take a look below at the selection of courses we'll be running in locations in London, Birmingham and Liverpool.
Here's a list of our face-to-face courses coming up in 2022
Ok, we've likely seen many of you over Zoom on one of our training courses over the last couple of years. We know online training has worked well for many of you, but we're now offering once again some of our most popular courses as face-to-face events.
It's about time we started dipping our toes into the water on getting back together in a training room, don't you think?
We will of course make our venues as safe as possible for you, in light of Covid still being present in the world. We've actually been giving face-to-face training safely over the last 6 months as part of our In-House services, so we know how to keep things covid-safe.
Face-to-face courses also tend to have maximum group numbers of 10 or 12, so you'll be well spread around the room and will receive good attention from your course trainer.
Obviously if you don't feel you're ready for face-to-face training just yet, no worries at all, as all of our courses will continue to be held online throughout the year.
Basic Practical Project Management
Wednesday 21 September – Birmingham
Tuesday 15 November – Liverpool
Duties of a Trustee
Tuesday 6 September – Liverpool
Thursday 6 October – Birmingham
Finance for Non-Finance Managers
Tuesday 27 September – Birmingham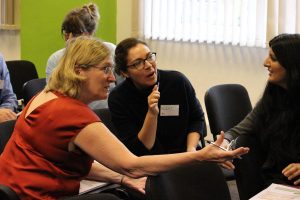 Fundraising with Digital Marketing
Introduction to Trust Fundraising
Managing for Managers (3 days)
Wednesday 2 November – Liverpool
Moving into Management
Tuesday 16 August – Birmingham
Thursday 20 October – Liverpool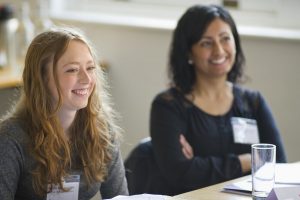 Support and Supervision of Staff
Wednesday 22 June – Birmingham
Thursday 1 December – Liverpool
The Future of Data Protection
Tuesday 6 December – Liverpool 
Writing for Impact
Wednesday 15 June – Birmingham
Wednesday 5 October – Liverpool
Venue information
London
Address: Friends House, 173-177 Euston Road, London, NW1 2BJ
Directions: https://www.friendshouse.co.uk/getting-here/
Liverpool
Address: Directory of Social Change, Suite 103, 1 Old Hall Street, Liverpool L3 9HG
Directions: https://www.dsc.org.uk/about-us/contact-us/
Birmingham
Address: thestudio, 7 Cannon Street, Birmingham, B2 5EP
Directions: https://studiovenues.co.uk/venues/birmingham/map-directions/
If you have any questions please do get in touch with our friendly Customer Services team on [email protected] or 020 4526 5995.
We look forward to welcoming you back, in person.