Responsible Regulation
Our vision of how charities should be regulated and what the government and Charity Commission should be doing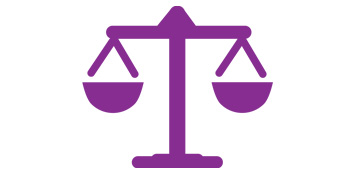 Some regulation is necessary to safeguard and maintain the interests of the general public, the beneficiary, and of the organisations and individuals being regulated. However, it should have a demonstrable benefit, and should aim to empower and strengthen voluntary activity rather than control it unnecessarily.
Our understanding of what constitutes regulation stems from the impact it has on the organisations and individuals concerned, rather than any technical definition.
It includes:
formal regulation, such as exercised by the Charity Commission or social enterprise regulator;
formal regulation that affects organisations and individuals engaged in certain activities (e.g. child protection);
formal regulation which has a more indirect impact, such as Treasury and EU rules governing the expenditure of public money;
the terms and conditions of funders, often containing elements of the above, which have an informal regulatory impact through funding arrangements;
self-regulation, which is facilitated by statutory or sector-owned bodies (e.g. Fundraising Standards Board, Volunteering England)
self-regulation through internal governance (boards of trustees). a) Regulation should be proportionate.
a) Regulation should be proportionate
Regulation must strike a balance between perceived risk and intended benefit. It should recognise the diversity of voluntary sector activity and be developed and applied in a proportionate way.
b) Regulation should be appropriate
Regulation must be informed by the characteristics, capacity, and needs of the organisations and individuals that are being regulated. Insofar as is possible it should be focussed, rather than acting as a blunt instrument that has unintended effects.
c) Regulation should be enabling
Regulation should seek to empower rather than control voluntary activity. The reasons for the regulation and the regulation itself must be properly understood by those institutions which are applying it. It should be accessible and intelligible to those being regulated. It should seek as far as possible to encourage self-regulation rather than focus simply on enforcement.