Speed Read: Flexible Working
You and your organisation are likely to have elements of flexibility in the way you work. But how do you make sure you're doing it right, rather than hoping for the best?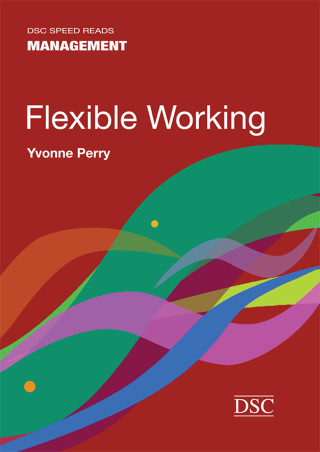 Part of the Directory of Social Change's renowned 'Speed Read' library, this short book will teach you how to create a more formal strategy on flexible working and ensure your organisation complies with all the required legislation.
In this simple guide you'll find advice on integrating flexible working into your organisation, and creating policies so that everyone benefits.
Who should buy this book?
This book is aimed particularly at those leading and managing smaller charities, as well as larger organisations looking to implement a formal strategy on flexible working.
What does it cover?
Get the essentials in one quick and comprehensive guide.
What is flexible working?
How to make different types of flexible arrangements work in your organisation.
How to create a flexible working policy.
The benefits and pitfalls of employment legislation.
Look inside
Have a look inside Speed Read: Flexible Working.
About the author
Yvonne Perry
Yvonne is an independent management and employment relations expert with an impressive pedigree. She was Policy Specialist and Head of Information and Personnel Advisory Services with the Work Foundation in the 1980s-1990s, and worked for the Confederation of British Industry (CBI) for ten years in the 1970s in a variety of roles including Head of the Employee Communication Unit.
Yvonne has been a Non-executive Director and chair of the Staffing Committee for Ethical Investment Research & Information Services Ltd (EIRIS) since 2005. She has also been a Trustee of the Age and Employment Network (Third Age Challenge Trust) since 2008.
She has serviced on several panels including the DTI Partnership Fund Assessment Panel, the NCVO/Quality Standards Task Group Board ,  the ACEVO Working Group on Charities' Investment Powers, 2001– 2003 and Director, Job Ownership Research Ltd (now the Employee Ownership Association)
Yvonne has several publications to her name and is author of Age Discrimination and Flexible Working in Directory of Social Change's Speed Read Series.
DSC Speed Reads
Information fast if you are short on time.
They are:
Accessible – practical guidance on a wide range of subjects
Condensed – experience and expertise in just 32 pages
Clearly signposted – Top Tips, Case Studies and Where Next ideas
For other titles in the series and for offers go to The Speed Read Series.
Buy as downloadable pdf - Pay by card only
What is pdf?