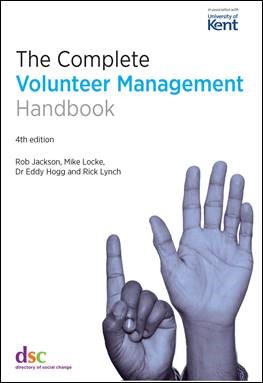 In association with the University of Kent.
Engaging people, giving them a great experience and balancing the needs of your organisation is an essential skill. These are the key strategic issues covered in this comprehensive guide for recruiting, selecting, involving and rewarding volunteers effectively.
Ensure you get it right by gaining from the knowledge and experience gathered in this single volume by four of the most experienced experts on volunteering.
Who should buy this book?
In print since 1994, this completely revised fourth edition captures the essential information for anyone managing volunteers. If you've just been given responsibility for volunteers in addition to your main role, or you're a dedicated manager of volunteers, this book is for you. It will also be useful for those in other management and senior management roles to understand the work involved in effectively engaging volunteers.
What does it cover?
It includes information on how to:
Improve your volunteer management strategy.
Make the most of fresh opportunities, taking into account current trends in volunteering.
Create a comprehensive volunteering programme.
Measure the impact of volunteering against your aims.
Match the right volunteers to the right roles and improve working relationships.
'This book provides extensive guidance on effective volunteer management, matching people to the right roles and creating an effective volunteering strategy. It is a valuable resource for everyone who works in this hugely significant aspect of our lives.' 

Baroness Grey-Thompson, DBE, DL [from the Foreword]

'A valuable source of information for anyone seeking to empower and support volunteers through effective management, enablement and support. The book is well researched, clearly presented and easy to navigate quickly.' 

Rebecca Kennelly, Director of Volunteering for Royal Voluntary Service

'There is a Greek proverb that says, "a civilisation flourishes when people plant trees under which they will never sit". If you need a roadmap and guide on your journey in helping people plant those metaphorical trees through donating their time and talents to your cause – then this is the book you need to read. It's packed full of expert advice and handy hints and tips to help you get your volunteer management right for your organisation and perhaps most importantly your volunteers.' 

Alan Murray, Head of Volunteering and Employee Engagement, RSPB

'Having worked for more than 30 years in the volunteer management space, I highly recommend this book. It provides a comprehensive and clearly written pathway for the running of any successful program. Most importantly, it recognises the complexities of volunteer leadership in the 21st century and deals with issues far beyond the usual suspects of recognition, reward and recruitment.'

Andy Fryar, Better Impact Pty Ltd, Australia

'We have engaged Rob in our volunteer support training over several years now. It is really helpful to have the book too, not only to cover the detail missing from the training course, but as a definitive reference guide to our colleagues as they further their volunteer involving journeys. Learning does not stop with the classroom. DSC were kind enough to offer us a bulk buy discount too.'

Chris Wade, Director of Engagement, Motor Neurone Disease Association
Look inside
Have a look inside The Complete Volunteer Management Handbook.
About the authors
Rob Jackson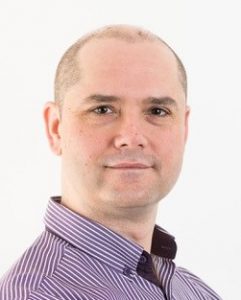 Rob is an international speaker, trainer and consultant in volunteer leadership and management with over 25 years experience. He founded Rob Jackson Consulting Ltd in 2011 and has since worked with an extensive list of clients around the world. Rob was previously, Director of Innovation and Impact at Volunteering England, Head of Fundraising Strategy and Volunteering Development Manager at RNIB, and Regional Volunteering Development Manager at Barnado's.
In 1997, Rob founded of UKVPMs, the UK's first internet networking resource dedicated to British Volunteer Programme Managers, now the largest group of its kind in the world. He remains an active volunteer, both as moderator of the group, and as a member of the editorial team for e-volunteerism.com, an international journal on volunteering issues.
Mike Locke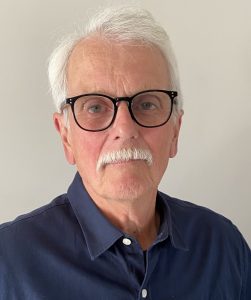 Mike Locke is Honorary Research Fellow with the Centre for Philanthropy, University of Kent, and has worked as a volunteer, researcher and writer, teacher and consultant with voluntary organisations since getting involved in community organisations in the North Kensington area of London in the 1970s. At University of East London he developed teaching and research on voluntary organisations and volunteering, and was joint founder of the Insitute for Volunteering Research with Volunteering England. At Volunteering England and the National Council for Voluntary Organisations (NCVO), he led on policy and management for volunteering. His research has focused largely on policy analyses and evaluations concerning the voluntary and community organisations and has produced numerous research reports, articles and conference papers.
Dr Eddy Hogg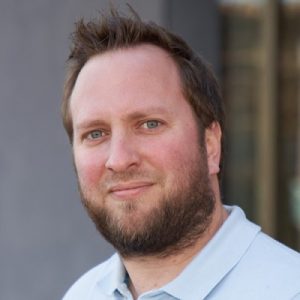 Dr Eddy Hogg is Lecturer in Social Policy at the University of Kent. His research looks at volunteering, charitable giving and public attitudes to the voluntary sector. Recently he has worked on research looking at volunteering across the lifecourse, on volunteering and charitable giving in schools, on youth volunteering, on the value of charity involvement in supporting young people, on attitudes towards charity regulation in England and Wales and, on charity engagement with the Fundraising Regulator. He teaches a range of courses at undergraduate and postgraduate levels on the voluntary sector and volunteering.
Eddy speaks regularly at events for volunteer manages, sharing the research findings and exploring how these can translate into volunteer management practice. These include events organised by the National Council of Voluntary Organisations, the Association of Volunteer Managers and the Sports Volunteering Research Network.
Rick Lynch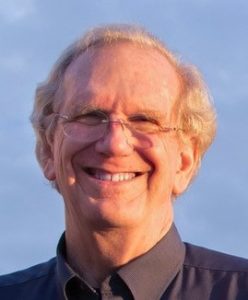 Rick is a Seattle-based management consultant and Principal Consultant of Lynch Associates with a variety of clients in the US, Canada, the UK, Australia, Singapore, Portugal, Russia and Brazil.
Each year Rick speaks at approximately 100 workshops, conventions and conferences across the world.
He is co-author of the Complete Volunteer Management Handbook and Keeping Volunteers.
Buy as downloadable pdf - Pay by card only
What is pdf?
Buy as downloadable epub - Pay by card only
What is epub?