Management, HR, Marketing & communications
Speed Read: Interviewing
Your organisation needs the best people to be effective. But are you interviewing candidates in the right way, to ensure you're making the right choices?
Part of DSC's renowned Speed Read library, with this book you'll learn how to make good interviewing a useful and informative part of the recruitment process, rather than a scary and uncomfortable ordeal.
You'll discover advice on improving your interviewing process, brush up on your own interview techniques, and learn how to keep within the law.
Who should buy this book?
This short guide is aimed at anyone who has to interview job candidates – whether you're new to the field or consider yourself an 'old hand' at recruitment.
What does it cover?
Get the essentials in one quick and comprehensive guide.
Preparing to recruit and selecting the right candidates.
How to prepare for the interview.
How to make interviews go well, and following up afterwards.
The importance of interviews when recruiting volunteers.
Look inside
Have a look inside Speed Read: Interviewing.
About the author
Heather Brierley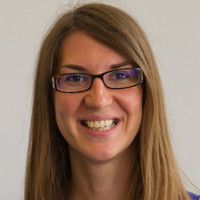 Heather was Senior Training Consultant and Performance Coach at Directory of Social Change between 2011 and 2017. Before that she was Business Change Analyst with Cancer Research UK among other roles. She was National Vic President of AIESEC, the world's largest youth-led organisation.
DSC Speed Reads
Information fast if you are short on time.
They are:
Accessible – practical guidance on a wide range of subjects
Condensed – experience and expertise in just 32 pages
Clearly signposted – Top Tips, Case Studies and Where Next ideas
For other titles in the series and for offers go to The Speed Read Series.
Buy as downloadable pdf - Pay by card only
What is pdf?