Presentations, Personal development
Speed Read: Presentations
Does the idea of speaking in public fill you with dread? Making presentations in front of your colleagues and others is an increasing aspect of most voluntary sector jobs.
Part of DSC's Speed Read library, this book will help you deliver presentations, speeches and other public speaking with confidence and flair.
As your experience builds, you'll have gained a much sought-after skill that will benefit you and your organisation.
Who should buy this book?
If you don't know where to start when putting together a speech or presentation, and the thought of delivering it fills you with dread, this book is for you. Even experienced speakers will discover useful tips.
What does it cover?
Get the essentials in one quick and comprehensive guide.
Planning your presentation, and getting the timings right.
Thinking about your audience, and tailoring your content to them.
Tips for delivery, including dealing with nerves.
Using visual aids, handouts and preparing for the Q&A afterwards.
Look inside
Have a look inside Speed Read: Presentations.
About the author
Maria Pemberton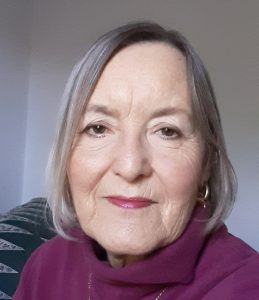 Maria has spent most of her working life with charities, large and small.
She was Director of Operations at Directory of Social Change for over ten years until 2014. Before that she worked for the Industrial Society for many years. She has also worked for RNIB, and Youth at Risk. She has experience off many different roles including operations management, fundraising, project management, business development and training. She is currently Chair of Trustees for CleanUp and a member of the Steering Committee of the Richmond Bridge Fellowship Project.
Maria is author of Presentations and co-author of Meetings in Directory of Social Change's Speed Read series.
DSC Speed Reads
Information fast if you are short on time.
They are:
Accessible – practical guidance on a wide range of subjects
Condensed – experience and expertise in just 32 pages
Clearly signposted – Top Tips, Case Studies and Where Next ideas
For other titles in the series and for offers go to The Speed Read Series.
Buy as downloadable pdf - Pay by card only
What is pdf?