Administration, Personal development
Speed Read: Meetings
How much of your time is taken up with meetings? Cutting down on the number of meetings and making those you do attend shorter and more effective saves time, money and frustration.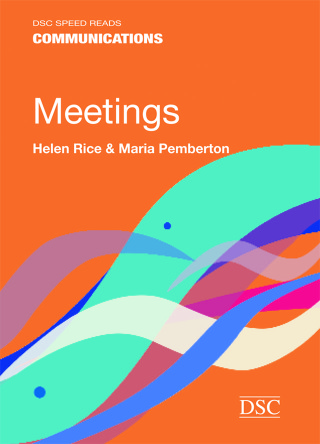 Part of DSC's Speed Read library, this book will teach you the secrets of effective chairing. With these tips, your meetings will lead to less frustration and more 'buy in' from those who attend.
You'll learn good practice, including how to plan well for meetings and how to deal with controversial issues – as well as difficult people.
Who should buy this book?
This book is aimed at anyone who has to chair meetings, whether frequently or occasionally. But it is also a must-read for anyone who's ever been frustrated with the meetings they have to sit through.
What does it cover?
Get the essentials in one quick and comprehensive guide.
What is the role of a chair, and how should you prepare for a meeting?
The dynamics of a group, and the roles played by different personalities.
How to keep meetings short, on topic and prevent time wasting.
How to decide on action points and report on decisions.
Look inside
Have a look inside Speed Read: Meetings.
About the authors
Helen Rice
Helen is Chief Executive of Age UK West Sussex, Brighton & Hove. Previously, between 2008-2019 she was  CEO of Advising London and before that was Director of Learning and Development at Directory of Social Change.
She has also been Director of Development with Community Matters, chair of the Women's Resource Centre and also of Community Action Southwark.
Helen is co-author of Meetings in Directory of Social Change's Speed Read series.
Maria Pemberton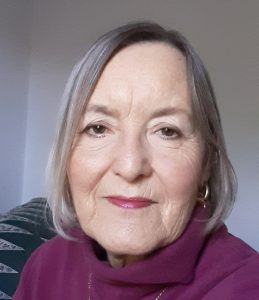 Maria has spent most of her working life with charities, large and small.
She was Director of Operations at Directory of Social Change for over ten years until 2014. Before that she worked for the Industrial Society for many years. She has also worked for RNIB, and Youth at Risk. She has experience off many different roles including operations management, fundraising, project management, business development and training. She is currently Chair of Trustees for CleanUp and a member of the Steering Committee of the Richmond Bridge Fellowship Project.
Maria is author of Presentations  and co-author of Meetings in Directory of Social Change's Speed Read series.
DSC Speed Reads
Information fast if you are short on time.
They are:
Accessible – practical guidance on a wide range of subjects
Condensed – experience and expertise in just 32 pages
Clearly signposted – Top Tips, Case Studies and Where Next ideas
For other titles in the series and for offers go to The Speed Read Series.
Buy as downloadable pdf - Pay by card only
What is pdf?