In-House Training
Tailored training for your organisation at a place and time that suits you.

Take a look at what we can do for you: 
Simon Phillips from Quaker Social Action shares his experiences of how we helped his team better serve their beneficiaries, through a bespoke programme of coaching and training.
Why DSC?
As a charity ourselves and from working with other charities for over 40 years, we understand the challenges you face every day. That makes us best placed to support your varied learning and development needs.
We understand what charities look for when meeting their learning and development needs.  Not only do we offer value for money, but our training model is constantly evolving to keep up with the ever-changing issues affecting your charity.
We appreciate that you need a range of quality, tailored options to best suit your unique organisation so that you can achieve results and do the best for your beneficiaries.
We can deliver training for you anywhere in the UK or abroad and will work closely with you to ensure it's tailored and designed to your organisation's specific needs.
Here are 3 great reasons to choose DSC as your learning and development partner:
Our DSC Associates (trainers, authors, facilitators, coaches and consultants) bring with them a wealth of expertise and ongoing experience of working in the voluntary sector.
Our in-house service supports you through the whole process:

Discussing/analysing your learning needs
Matching the best option and DSC Associate for your organisation/needs
Ensuring we provide evaluation and feedback to help your organisation move forward

We offer value for money with a flat daily rate (depending on your organisation's income)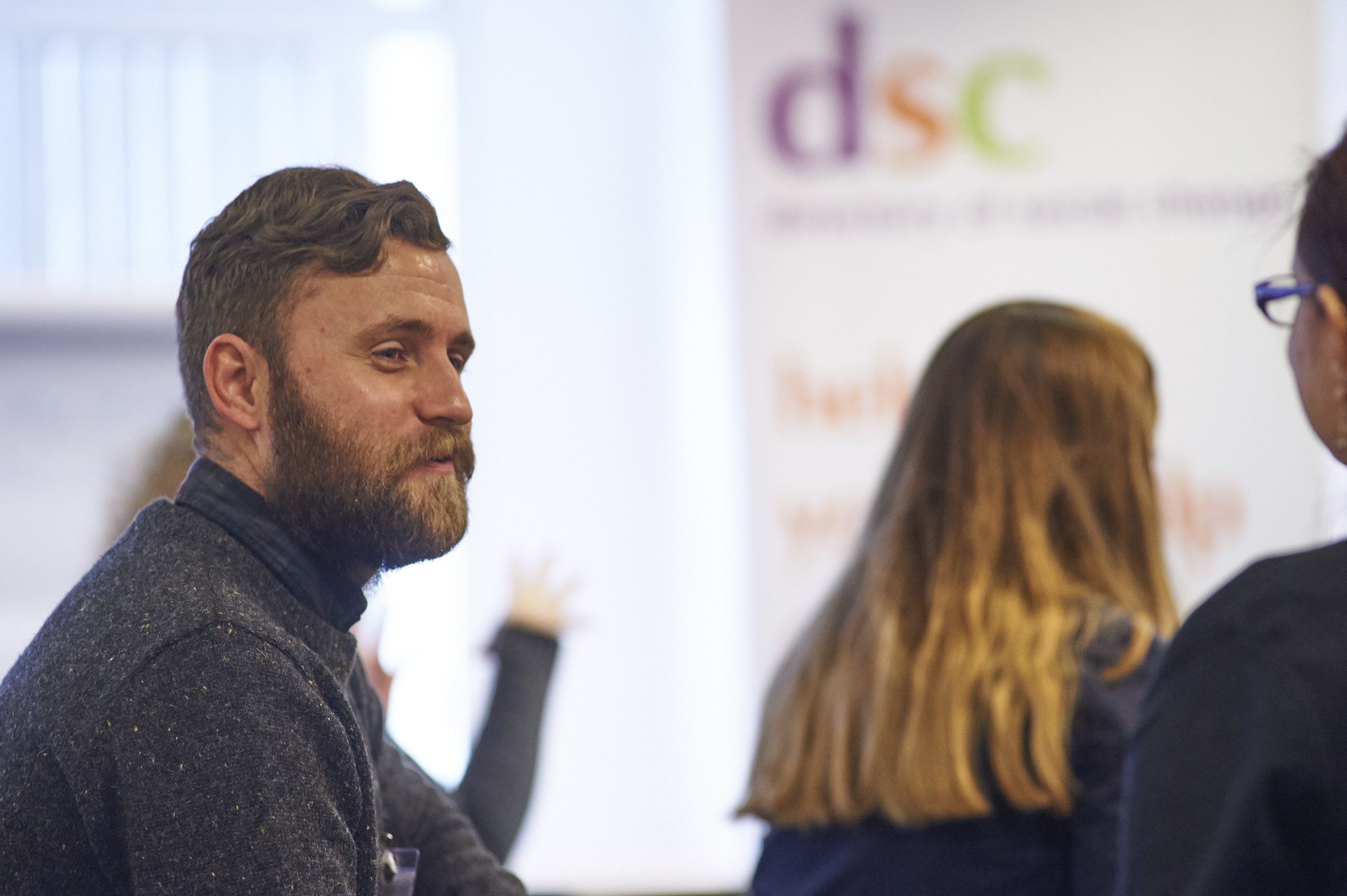 Why should you invest in learning and development?
"You give a poor man a fish and you feed him for a day. You teach him to fish and you give him an occupation that will feed him for a lifetime." – Chinese proverb
Evidence shows that investing in the learning and development of your people has the potential to:
Keep valuable staff, volunteers and trustees in the organisation for longer
Improve the motivation, morale and commitment of those within your organisation
Increasing productivity through building up confidence, skills and knowledge
Ultimately, a well-trained board of trustees/volunteer/staff team helps your charity do a better job at helping your beneficiaries.
__________________________________________________________________________________________________________________________________________________________________
Contact Us
Even if you're unsure about what you want or need, contact us to have a no obligation chat about the options available to you.
Call us today on 020 7697 4290
Alternatively, you can send us a message using the button below.
Don't forget to put the nature of your enquiry and full contact details, including telephone number so we can get back in touch with you.