Corporate Fundraising and Partnerships
This book offers all the advice you need to help your charity create successful and long-lasting partnerships with corporates.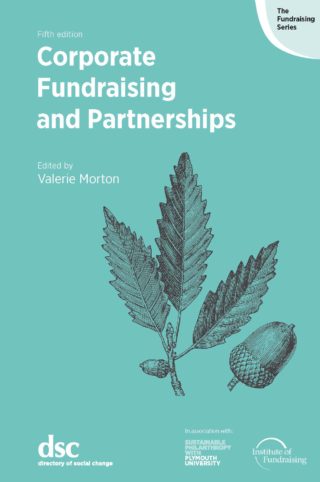 In association with the Hartsook Centre for Sustainable Philanthropy at Plymouth University and the Chartered Institute of Fundraising
With charity–corporate partnerships now more high profile than ever, the number of charity and corporate players working fruitfully together is on the increase.
For a successful partnership that will help improve your charity's finances and reputation, you will need to understand how to develop a robust strategy, follow best practice and get your voice heard by the right people.
This guide shows you how to achieve this using the best methods and techniques in the field, all with the ultimate aim of helping your beneficiaries.
Who should buy this book?
The diverse range of topics covered in this book provides a solid background for anyone involved in corporate fundraising, whether you are new to the field or a practised professional.
What does it cover?
This fifth edition combines chapter contributions and case studies from leading experts in both charity and corporate sectors, including how to:
Develop a strategic approach to corporate fundraising and take
advantage of research and data
Find new partners, carry out due diligence and choose a corporate
partnership portfolio
Pitch for partnerships and negotiate the best value for your charity
Manage the corporate account and recruit and structure a team
Forewarn and forearm yourself with crucial legal and regulatory issues
'Corporate Fundraising and Partnerships was the first fundraising book I read as a new corporate fundraiser 15 years ago. Now as a Fundraising Director of a national charity, the book is still as valuable and beneficial as it ever was. It is an excellent resource for all charities and fundraisers who are looking for support and engagement from corporations. The case studies illustrate points that are relevant for all charities and the strategic development tools are very useful. Corporate partnerships are changing and this book will help your teams remain one step ahead.'

Rachel Kirby-Rider, Chief Executive (formerly Director of Income and Engagement), Young Lives vs Cancer

'An insightful guide into best practice on corporate giving, this mixture of thoughtful commentary and practical case studies has helped us to raise our game and be more strategic in an important area of charity fundraising.'

Mark Barkaway, Director of Fundraising and Communications, Sussex Wildlife Trust

'The latest edition of this excellent title is once again stuffed full of straight-up, helpful advice, useful tips and insights from case studies. Both new and experienced practitioners can take advantage of the hard-earned knowledge these seasoned practitioners share and increase their success in developing open and mutually valuable charity–corporate relationships.'

Manny Amadi, MVO CEO, C&E Advisory and Editor, C&E Corporate-NGO Partnerships Barometer

'Valerie Morton has assembled a brilliant group of contributors to share their wisdom with you, and the result is a hugely useful guide… Corporate Fundraising and Partnerships offers wisdom and advice on the full spectrum of the subject, from a helpful history to the latest trends and techniques. More crucially, it will set you right for your future fundraising path by making you better prepared and more confident, with a greater prospect of achieving fantastic corporate–charity partnerships.'

Alix Wooding, Director of Development, South Bank Centre [from the foreword]
Look inside
Have a look inside Corporate Fundraising and Partnerships.
About the author
Valerie Morton (editor)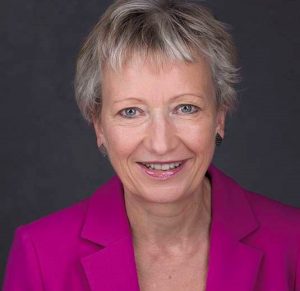 Valerie's career in the voluntary sector has spanned six decades and has included holding senior positions in charities including Help the Aged, RNIB and YMCA. 'She now provides wide-ranging consultancy support to charities and  champions best practice and strong governance.'
Valerie's passion for the opportunities created by corporate–charity partnerships began at the NSPCC, where she secured and managed the first-ever UK £1 million adoption with Asda and launched the then newly created payroll giving scheme. Valerie has held numerous voluntary positions including membership of the Chartered Institute of Fundraising's Standards Committee and its Policy Advisory Board and is honoured to have been awarded the position of Fellow of the Institute. She is a trustee of the NHS Confederation, the RNIB Retirement Benefit Scheme and also the chair of a small grant-making trust in the North East.
With contributions from:
Rachel Billsberry-Grass
Serena Castiglione
Natalie Chevin
Beth Courtier
James Deacon
Paul Glazier
Lynda Harwood
Rei Kanemura
Chris Knight
Mark Line
Cian Murphy
Andrew Peel
Sarah Pye
The Fundraising Series is supported by The Chartered Institute of Fundraising (CIOF). If you are a CIOF member you are entitled to 15% off each individual purchase by applying the  discount code which can be retrieved by logging in to the member benefit  area of their website. This offer cannot be used concurrently with other bundle offers or bulk discounts that may be available.
Buy as downloadable pdf - Pay by card only
What is pdf?
Buy as downloadable epub - Pay by card only
What is epub?