Individual donors, Fundraising
Richer Lives: Why Rich People Give
Wouldn't it be great to know why the rich give to charity, and be able to tap into that knowledge to raise more money for your organisation?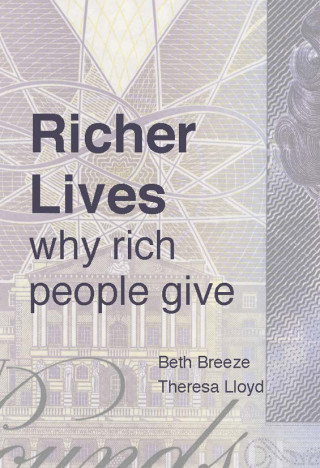 Wouldn't it be great to know why the rich give to charity, and be able to tap into that knowledge to raise more money for your organisation?
Until this ground-breaking book, little was understood about philanthropy. Now, in one detailed volume, you have everything you need to begin a fundraising strategy targeting even the wealthiest givers.
This guide details the UK philanthropy scene, revealing key knowledge from over 80 rich donors and 30 people working in the philanthropy sector.
It features advice for fundraisers like you, as well as general advice on how the sector can be nurtured to generate more donations and to make givers' money go further.
Who should buy this book?
This book is for high-level fundraisers, chief executives and trustees: anyone likely to be responsible for developing philanthropic giving strategies and those actually doing the asking.
Junior fundraisers wanting an overview of the scene will also benefit from the insights it contains.
What does it cover?
Packed with the experiences of both rich givers and those who ask them for money, this is 'from the horse's mouth' advice for every charity fundraiser.
How do the rich view charities and what drives their decisions to give?
What prevents some wealthy people from donating to charities, and what can be done?
How to research potential givers, and how to make that all important ask.
How to attract, nurture and thank wealthy donors.
'Richer Lives provides further evidence of what charities need to do to be much more effective at raising money from the rich.' 

Sir Thomas Hughes-Hallett, Chair, The Philanthropy Review

'This book makes an important contribution to the enduring issue of philanthropy and its role in building a better society.' 

Sir Stuart Etherington, Chief Executive, National Council for Voluntary Organisations

'This book will inform, intrigue, infuriate and inspire in equal measure. Everyone who cares about strengthening social engagement by the wealthy should read Richer Lives.' 

Lord Joel Joffe, Chair, Giving Campaign (2001-04); Chair, The Joffe Charitable Trust

'Theresa Lloyd and Beth Breeze provide invaluable insights into UK philanthropy. Charity and university fundraisers could benefit enormously by absorbing its key messages.' 

Sir Peter Lampl, Chair, Sutton Trust

'This is an excellent addition to the literature which attempts to describe the giving motivations and behaviour of those supporting charities… All in all not only a valuable publication but also a good read.' 

Peter Maple, Course Director, South Bank University
Look inside
Have a look inside Richer Lives.
About the authors
Beth Breeze
Dr Beth Breeze worked as a fundraiser and charity manager for a decade before completing a doctoral thesis on contemporary UK philanthropy. She now directs the Centre for Philanthropy at the University of Kent where she runs a range of research projects and teaches courses on philanthropy, fundraising and volunteering.
Beth researched and wrote the annual Coutts Million Pound Donors Report from 2008-2012. Her other publications include How Donors Choose Charities and, with Theresa Lloyd, Richer Lives: Why Rich People Give.
Theresa Lloyd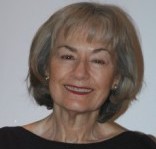 Theresa Lloyd is a philanthropy expert and leading consultant in strategic planning, fundraising and governance in the non-profit sector. She has also served on several boards and committees in the arts, health, higher education and international development sectors, including the European Association for Philanthropy and Giving.
Theresa was Founder Director of Philanthropy UK. She has published three books: A Guide to Giving, Cultural Giving and, with Beth Breeze, Richer lives: Why Rich People Give.
Buy as downloadable pdf - Pay by card only
What is pdf?