Self-improvement, Personal development
Speed Read: Time Management
Do you never seem to have enough time? Are you struggling to meet deadlines, working over-time and always just about coping?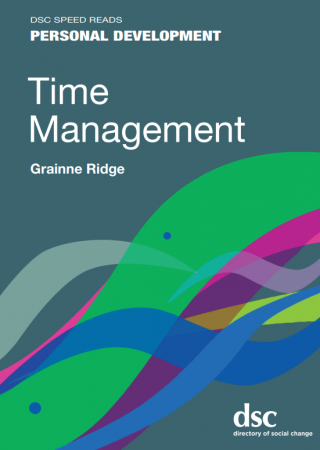 Part of DSC's Speed Read library, this book is full of handy tips for prioritising your workload, making the most of the time you have, and making sure you're not filling your day with useless distractions.
You can choose to struggle or to take control. Here you'll gain the tools to bring balance back to your work (and home) life.
Who should buy this book?
This book is a must-read for people who can never find enough time in the day, and for those who need to learn to say no and to work more strictly and efficiently.
What does it cover?
Get the essentials in one quick and comprehensive guide.
What are the time-use traps you're falling into?
How to set goals for your day, and plan to achieve them.
Learning how to delegate well, and to say no when you need to.
Managing people effectively, including yourself!
Look inside
Have a look inside Speed Read: Time Management.
About the author
Grainne Ridge
Grainne is a business advisor and coach specialising in sales effectiveness and sales coaching. Since 2010 she has run Business Fit Club which offers high quality business training, practical tools and support to businesses. Prior to that she was, for nine years,  a training consultant with All about Results and also Sales Training Manager with Mars for five years.
Grainne has written three titles in Directory of Social Change's Speed Read Series: Time Management, Training Skillsand Difficult Customers.
DSC Speed Reads
Information fast if you are short on time.
They are:
Accessible – practical guidance on a wide range of subjects
Condensed – experience and expertise in just 32 pages
Clearly signposted – Top Tips, Case Studies and Where Next ideas
For other titles in the series and for offers go to The Speed Read Series.
Buy as downloadable pdf - Pay by card only
What is pdf?