Key Guides
This series of key guides are designed for people involved with not-for-profit organisations of any size, no matter how you define your organisation: voluntary, community, non-governmental or social enterprise.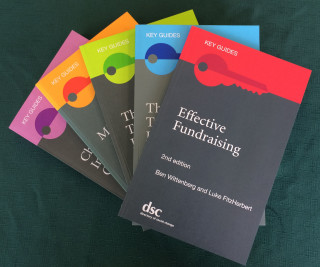 All the titles offer practical, comprehensive, yet accessible advice to enable readers to get the most out of their roles and responsibilities.
Steering a charity's finances can be one of the most challenging roles you'll face in the sector. This slim guide offers you an overview of the main issues, and informs you about the most up-to-date legislation you need to know to keep a strong grip on your charity's finances.
This guide illustrates the benefits of the CIO and guides you through setting one up or converting your existing charitable structure. It offers a full range of practical information and will help you decide your organisation's next move.
This guide is ideal for anyone thinking of becoming a charity trustee, or who is new to the role. You'll learn about your basic responsibilities, how to be more effective and how to bring your own skills to the trustee board to improve the charity's impact.
This easy-to-read guide offers tried-and-tested techniques, as well as new creative ideas for recording decisions and summarising meetings.
As well as offering tried and tested techniques, this guide is packed with wise tips and advice from experienced authors. With their guidance in your pocket, your daunting fundraising trek will soon start to feel more like a stroll in the park.