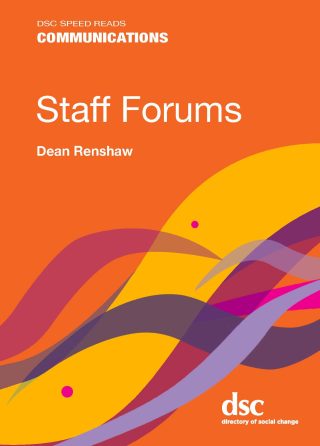 Staff forums are a fantastic way to give your people a dynamic voice in your organisation. Run by staff for staff, they are an opportunity to discuss matters that affect the workplace as well as being a positive space to have informal conversations that might not be possible or practical in everyday meetings. If you have ever considered setting up a staff forum or are curious about the concept, this guide shows you how it works. It considers the benefits of staff forums, practicalities of setting up and running meetings, how to feedback to a senior leader and how to ensure continuity of the forum.
What does it cover?
Why have a staff forum
Constituting the forum
Before the meeting
On the day
After the meeting
Troubleshooting
Who should buy this book?
Senior management who wish to encourage a forum in their organisation or any staff members who feel a forum will benefit their workplace.
'A really practical and useful guide! We will be referring to it when we are refreshing and improving the way we run our current staff forum.'

Karen Timbrell, Human Resources Support Officer, Wales Council for Voluntary Action

'A great Speed Read for anyone wanting to implement or refresh a staff forum in their organisation. It is simple to follow and offers some excellent tips to create effective and well-managed staff forums.'

Laura Millar, HR Manager, Charity Finance Group
Look inside
Have a look inside at the flipbook below
About the author
Dean Renshaw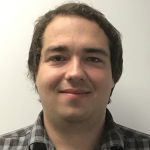 Dean is a senior researcher at Directory of Social Change (DSC) and works on commissioned research. He is the lead for DSC's Staff Forum and takes an interest in developing its role within the organisation.
Prior to joining DSC, Dean worked in fast-moving consumer goods (FMCG), where he specialised in using consumer data in order to find out what products consumers liked and how they could be improved. Dean has a BSc (Hons) in psychology from the University of Sheffield.
DSC Speed Reads
Information fast if you are short on time.
They are:
Accessible – practical guidance on a wide range of subjects
Condensed – experience and expertise in just 32 pages
Clearly signposted – Top Tips, Case Studies and Where Next ideas
For other titles in the series and for offers go to The Speed Read Series.
Buy as downloadable pdf - Pay by card only
What is pdf?
Buy as downloadable epub - Pay by card only
What is epub?