Media, Marketing, Marketing & communications, Writing
Speed Read: Networking
Networking can fill you with trepidation if you are new to it, or complacency if you have been doing it for too long. But working at it and giving it your proper attention can result in rich and rewarding relationships for you and your organisation.
This book will help you to understand what effective networking is, what to do and not to do and how to maintain the relationships once they are built.
It looks at the differences between in-person and virtual networking and the common errors people make, and gives tips on how to engage with people you don't know in order to build support for your cause.
Who should buy this book?
This guide is for anyone at any level who works in or volunteers for a charity and wishes to become better at making connections and creating support for their cause.
What does it cover?
The power of networking
Being prepared for networking
In-person networking
Virtual networking
Following up
'You can never have too big a network! In this witty read, Debra Allcock Tyler brilliantly demonstrates how anyone, at any level in an organisation, can network effectively, build new relationships and amplify support for their cause. An essential guide for creating enduring relationships and mastering successful networking in the modern digital era.'

Dhivya O'Connor, Charity CEO and creator of The Charity CEO Podcast

'Growing a network is so important in enhancing a charity's effectiveness. I've lost count of the interesting and often unexpected things that new connections have led to or that old contacts have suddenly assisted with. Written by someone who knows what works and what doesn't, this book is stuffed full of practical advice. Networking is too important to leave to chance or to others!'

Peter Wanless, Chief Executive, NSPCC
About the author
Debra Allcock Tyler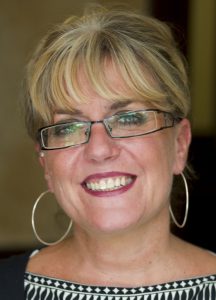 Debra Allcock Tyler is CEO of the Directory of Social Change and an experienced chair and trustee of many charities over her long career. Author of several books on management and leadership, she has many years' experience of training and coaching boards, chief executives and top teams. She is a popular public speaker, has a regular monthly column in Third Sector magazine and has appeared on Radio 4's The Moral Maze.
DSC Speed Reads
Information fast if you are short on time.
They are:
Accessible – practical guidance on a wide range of subjects
Condensed – experience and expertise in just 32 pages
Clearly signposted – Top Tips, Case Studies and Where Next ideas
For other titles in the series and for offers go to The Speed Read Series.
Buy as downloadable pdf - Pay by card only
What is pdf?
Buy as downloadable epub - Pay by card only
What is epub?