Media, Marketing, Marketing & communications, Writing
Speed Read: Managing Your Inbox
Inbox management can be the bane of your working life. If you are not careful, it can quickly become your main task and push aside the truly valuable work that you do. But it doesn't have to be that way.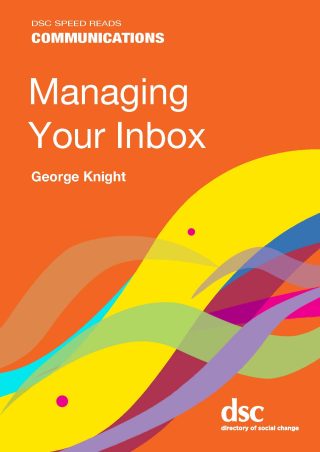 To be effective at work, communication channels must be organised to avoid them overwhelming your whole working day.
This book will show you how to manage your inbox effectively. It offers techniques and tools that will help you immediately take control of your communication priorities and make your inbox work for you (not the other way round!). It explores the links between productivity and well-being and helps you build habits that could last a lifetime.
Who should buy this book?
If you have an overflowing inbox that dominates your daily to-do list and feels out of control, then this book is for you.
What does it cover?
Why manage your inbox?
Pressing the reset button
How to manage your inbox
How to take control of your time
Best practice
'This Speed Read is a must for anyone who needs help managing their inboxes. Full of helpful tips and advice on how to stay in control of your communications, this quick and easy read is well worth your time.'

Joanna Gray, Executive Assistant to NCVO's CEO Sarah Vibert 
Look inside
Have a look inside Managing Your Inbox.
About the author
George Knight

George Knight is one of DSC's established trainers who runs courses on a range of subjects from project management to leadership and well-being to productivity. George is often seen fronting DSC's conferences and often runs sessions at them. He originated and is the host of our popular Charity Questions podcasts where he interviews a range of influential individuals from across the sector. George is a published author having written Managing Your Inbox for DSC and also a book on rewilding and wellbeing called Beyond Domestication for Hatherleigh Press in the US. Before moving into training, George ran busy sales and customer services teams.
DSC Speed Reads
Information fast if you are short on time.
They are:
Accessible – practical guidance on a wide range of subjects
Condensed – experience and expertise in just 32 pages
Clearly signposted – Top Tips, Case Studies and Where Next ideas
For other titles in the series and for offers go to The Speed Read Series.
Buy as downloadable pdf - Pay by card only
What is pdf?
Buy as downloadable epub - Pay by card only
What is epub?