Part of DSC's Speed Read library, Writing for the Web tells you the key principles of writing good web content, how it differs from offline writing and why you must get it right to succeed on the internet.
It contains vital techniques for keeping your visitors reading, getting them engaged with your copy and taking the actions you need them to take.
Who should buy this book?
This short guide is aimed at anyone who has to write online copy, from those who post up occasional blogs or training descriptions, to dedicated online writers.
What does it cover?
Get the essentials in one quick and comprehensive guide.
Learn how people read online and how to write for them.
Make your web pages accessible to everyday readers, and to those with special needs.
Good planning for your online content, including how you will keep readers interested.
Effective calls to action: how to write them and how often.
Look inside
Have a look inside Speed Read: Writing for the Web.
About the author
Moi Ali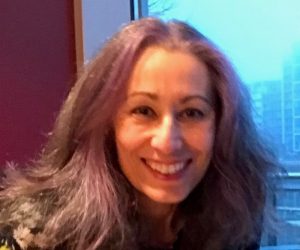 Moi has worked as a public relations and marketing consultant for over two decades and is a well-respected and widely-published author. She runs and is founder of Pink Anglia PR, which specialises in working with small businesses and charities.
Moi's publications for DSC include DIY Powerful Publicity, Speed Read: Media Relations, Speed Read: Writing for Work and Speed Read: Writing for the Web.
DSC Speed Reads
Information fast if you are short on time.
They are:
Accessible – practical guidance on a wide range of subjects
Condensed – experience and expertise in just 32 pages
Clearly signposted – Top Tips, Case Studies and Where Next ideas
For other titles in the series and for offers go to The Speed Read Series.
Buy as downloadable pdf - Pay by card only
What is pdf?