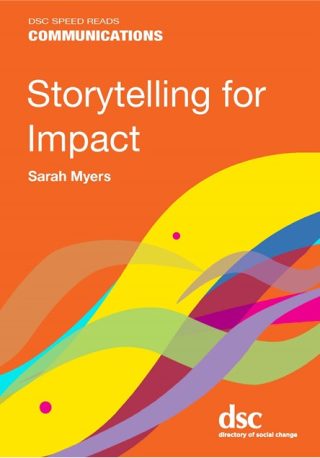 Aiming to demystify storytelling, this book starts by looking at the power of stories and how they can be woven into communications. It breaks down the process and offers guidance on finding and writing stories, as well as working sensitively with storytellers. You'll find tips on where to find people who want to share their stories. There are suggested questions to ask that will evoke interesting and emotive answers and ideas for turning these into stories with impact. The book will also help you work together effectively with storytellers to achieve your charity's goals.
Who should buy this book?
Fundraisers, charity marketers and copywriters
What does it cover?
Why collect and share stories?
How to find stories
Preparing for conversations with storytellers
Key questions to ask storytellers
Writing stories
Looking after storytellers
'Everything you need to tell inspiring stories and put the voices of your storytellers centre stage.'

Adeela Warley, CEO, CharityComms
Look inside
Have a look inside Storytelling for Impact.
About the author
Sarah Myers

Sarah Myers is a copywriter, editorial consultant and creative manager, with more than 20 years' experience in the not-for-profit sector. Her previous roles include Senior Writer and Creative Services Manager at Macmillan Cancer Support and Managing Editor at a charity communications agency. Now freelance, she works with an extensive range of charities, social enterprises, professional bodies and specialist agencies.
DSC Speed Reads
Information fast if you are short on time.
They are:
Accessible – practical guidance on a wide range of subjects
Condensed – experience and expertise in just 32 pages
Clearly signposted – Top Tips, Case Studies and Where Next ideas
For other titles in the series and for offers go to The Speed Read Series.
Buy as downloadable pdf - Pay by card only
What is pdf?
Buy as downloadable epub - Pay by card only
What is epub?