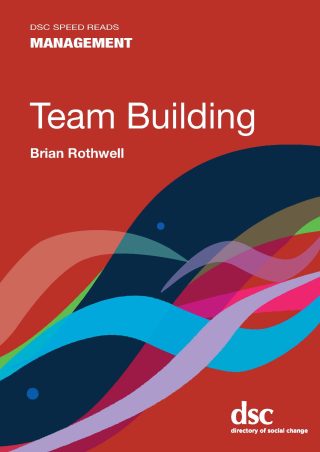 Part of DSC's Speed Read library, this book offers tools to motivate team members and neutralise negative approaches.
Team building is a vital tool for any manager: everyone you work with will get more out of their role, and your projects will be more successful if everyone is pulling in the same direction. This book shows you how.
Who should buy this book?
This easy to real guide is for anyone who manages teams, or is involved in setting up new projects.
What does it cover?
Get the essentials in one quick and comprehensive guide.
Ensuring your team understands its purpose and goals.
Agreeing behavioural rules and setting the right tone.
Playing to different team members' interests and strengths.
Generating confidence and trust within groups.
Look inside
Have a look inside Speed Read: Team Building.
About the author
Brian Rothwell
Brian was a freelance trainer and management consultant for nearly 20 years. He was Commercial Director of E W Payne and also worked for the Industrial Society. He  had a BSc in economics from the London School of Economics and wrote several publications including Delegation and Team Building in Directory of Social Change's Speed Read Series.
DSC Speed Reads
Information fast if you are short on time.
They are:
Accessible – practical guidance on a wide range of subjects
Condensed – experience and expertise in just 32 pages
Clearly signposted – Top Tips, Case Studies and Where Next ideas
For other titles in the series and for offers go to The Speed Read Series.
Buy as downloadable pdf - Pay by card only
What is pdf?