Fundraising, Marketing & communications
Change for Better
At last... a book that brings behavioural science out of the academic halls and supermarket aisles and makes it relevant to practitioners promoting social good though charitable fundraising. A book that brings key lessons from behavioural science, as it applies to the charity world to help freshen up your fundraising.
In 17 terrific chapters 24 leading fundraisers from 20 countries – marketeers, researchers, neuroscientists, management consultants and behavioural scientists – share their ideas and insight to transform your fundraising. You must have this book open on your desk as you prepare your next campaign.
The book also has a special social bonus – all profits from the book will be donated by the publisher to Médecins Sans Frontières.
Who is this book for?
All fundraiser and marketeers.
'This is an inspiring collection of practical, real-world case studies that show the power of behavioural science in fundraising. It's a must-have for any fundraising office or professional.'
Dee Brecker, Head of Philanthropy and Global Engagement, London School of Economics

'A great addition to every fundraiser's bookshelf. Engaging and accessible, Change for Better is full of ideas that fundraisers looking to improve their results can test for themselves while building their understanding of why these powerful techniques work.'
Alex Hyde-Smith, Director of Fundraising, Alzheimer's Society, UK

'I can 100% guarantee any fundraiser, anywhere in the world, will take both inspiration from the diverse range of tools and experiences in this collection, and also improve the success of their fundraising as a result. I'll even make an extra gift to MSF if you can prove me wrong!'
Joe Jenkins, Executive Director of Social Impact, The Children's Society

'A terrific book, jam-packed chapter to chapter with insights, ideas and inspiration from real-world global case studies on how behavioural science can transform fundraising.'
Rory Sutherland, Vice Chairman Ogilvy Group, Author of Alchemy

'An invaluable resource for non-profits! As the book shows, nudges rooted in behavioural science can profoundly influence the choices people make about which charities to support and the amount they donate.'
Su-Mei Thompson, CEO, Media Trust
About the authors
Madeleine Croucher
Madeleine is an experienced practitioner and speaker in applied behavioural science, with a special interest in driving social good initiatives. She currently leads diverse behaviour change projects for global third sector organisations at Ogilvy Consulting's Behavioural Science Practice. Most notably, she has boosted fundraising income for Christian Aid, helped improve donor retention for DKMS, and developed interventions to tackle malnutrition with The Bill & Melinda Gates Foundation.
Omar Mahmoud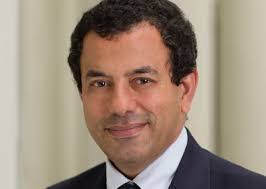 Omar is a market researcher with more than 30 years' experience in multinational corporations and INGOs. He's held global, regional and local positions and worked on major brands including Pringles, Pampers, Pantene, Ariel, Always and UNICEF. His expertise includes Branding, Innovation, Insights, Advertising Research, Concept Development and Behavioural Economics. Omar taught at The International University in Geneva. He is a regular speaker at universities and international conferences, and his publications include articles and award-winning papers.
Meredith Niles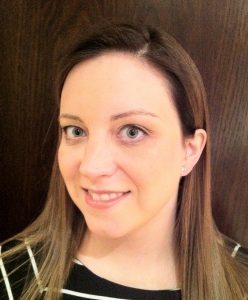 Meredith is an experienced charity professional. Most recently, she led the fundraising, marketing and public affairs directorate at Marie Curie, the UK's leading terminal illness charity. Prior to this, she was Investment Director at the venture philanthropy fund Impetus Trust and Executive Director at Goldman Sachs. Meredith gives her time as a trustee of Plan International UK, the Trust for London and the SOFII Foundation.
Bernard Ross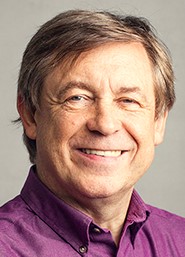 Bernard is co-founder of The Management Centre and has advised many of the world's leading INGOs including UNICEF, IFRC, and MSF/DWB. He's written a case for support for France's oldest university; advised Europe's largest scientific experiment on individual giving; sourced institutional donors to support the 750,000 people in Cox's Bazaar, the world's biggest refugee camp; secured finance to build an Argentinian museum for the largest dinosaur ever to walk the earth; and engaged celebrities and billionaires to save the last 800 great apes in Rwanda.