Speed Read Series
Information fast if you are short on time.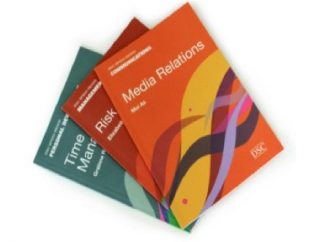 Speed Read are:
Accessible – practical guidance on a wide range of subjects
Condensed – experience and expertise in just 32 pages
Clearly Signposted – Top Tips, Case Studies and Where Next ideas
See all of the DSC Speed Reads at a glance here. Offers on the full series, when available, are also shown on this page.
Management
Speed Read: Age Discrimination
Speed Read: Vision, Mission, Objectives
Communications
Speed Read: Difficult Customers
Speed Read: Storytelling for Impact
Speed Read: Writing for the Web
Personal Development
All of the Speed Reads are available for purchase individually if you click on the titles you want, but there are no special offers on buying the full series at this time.